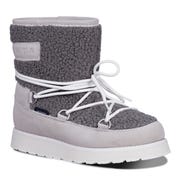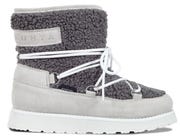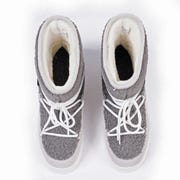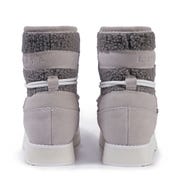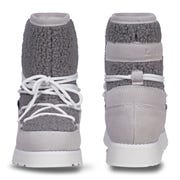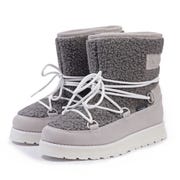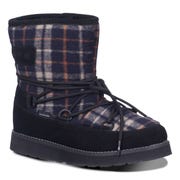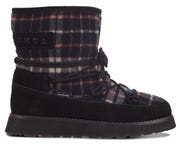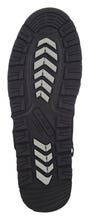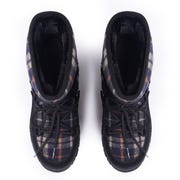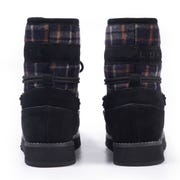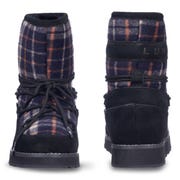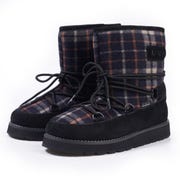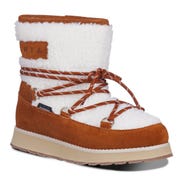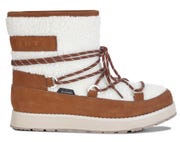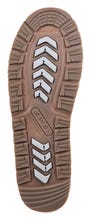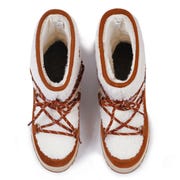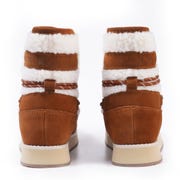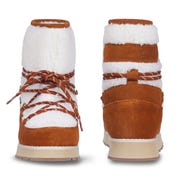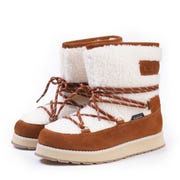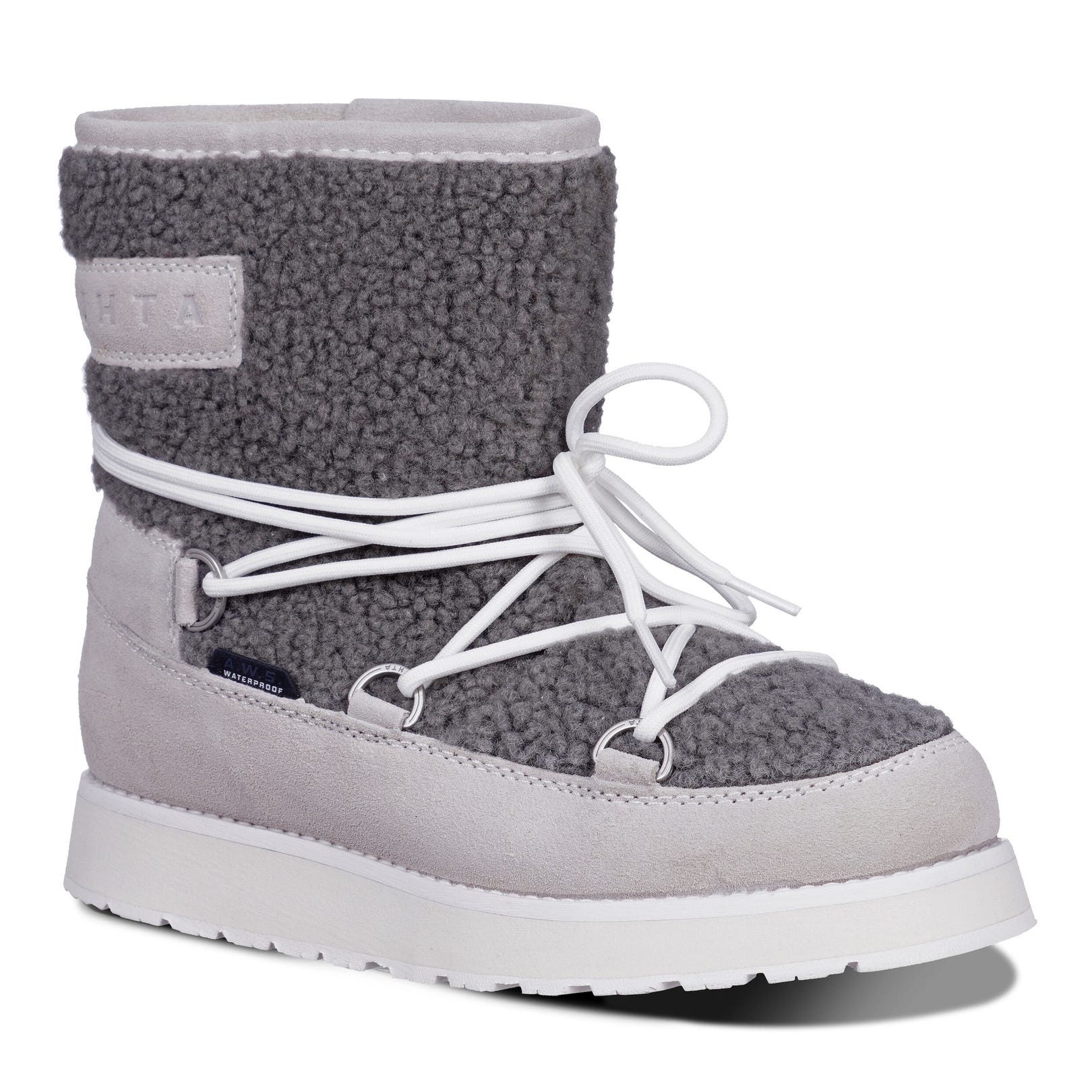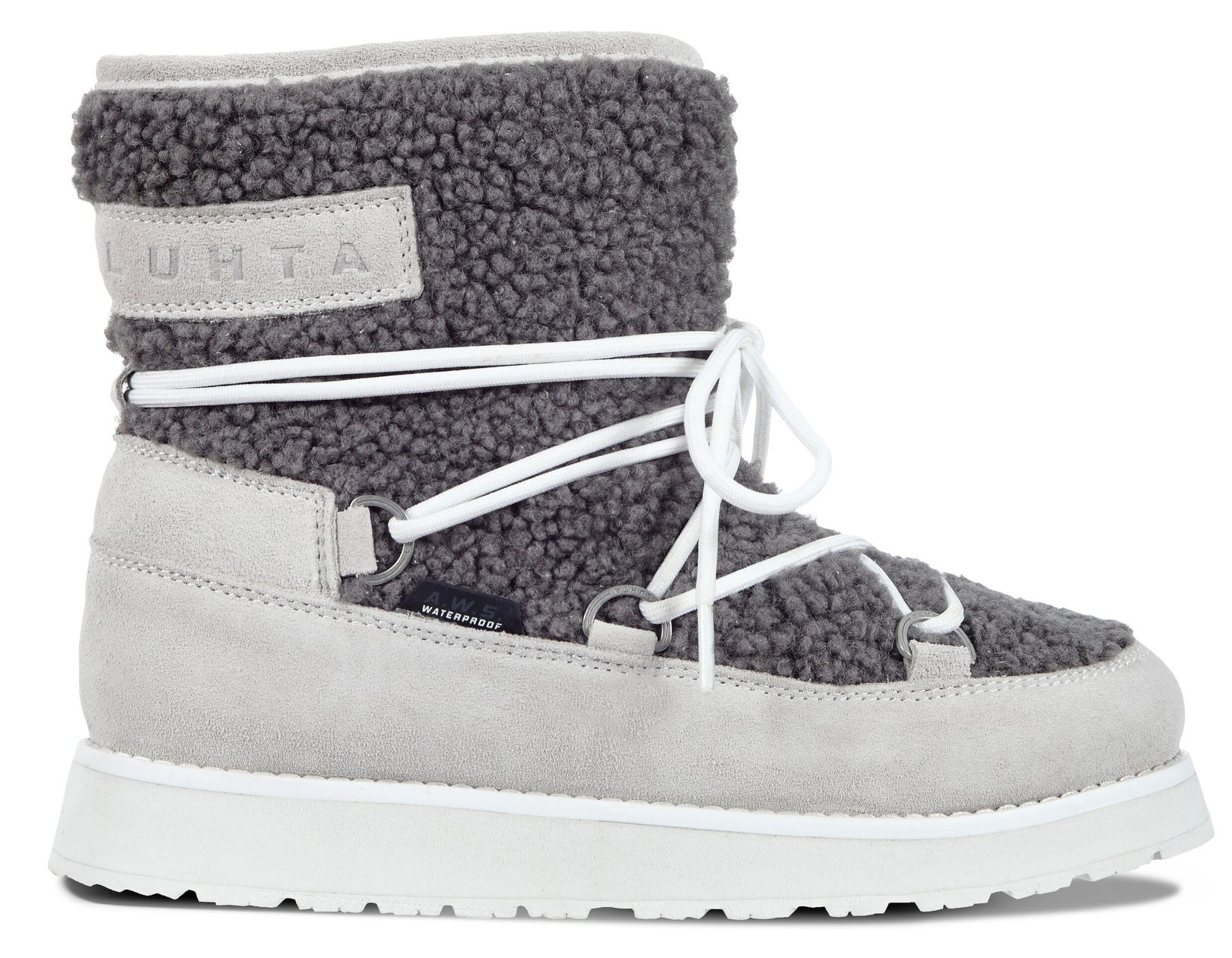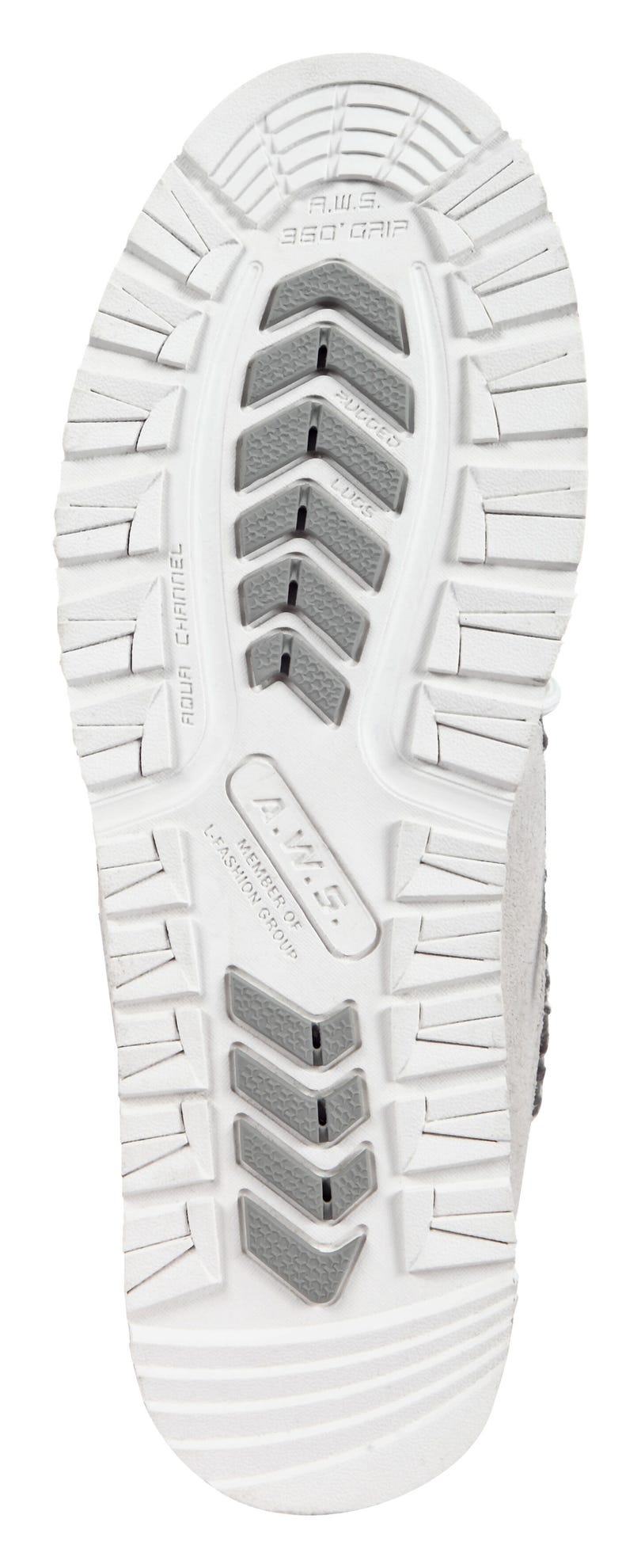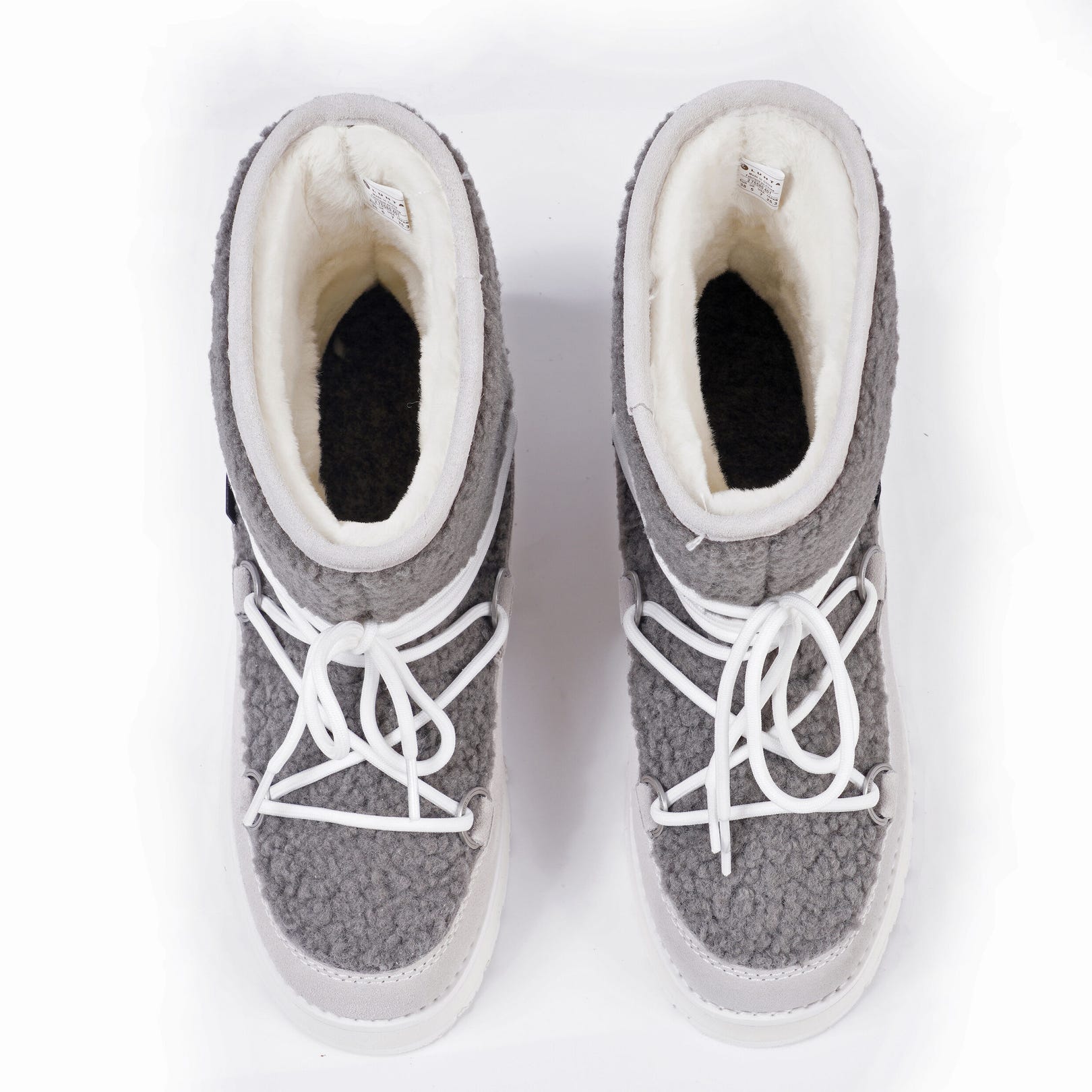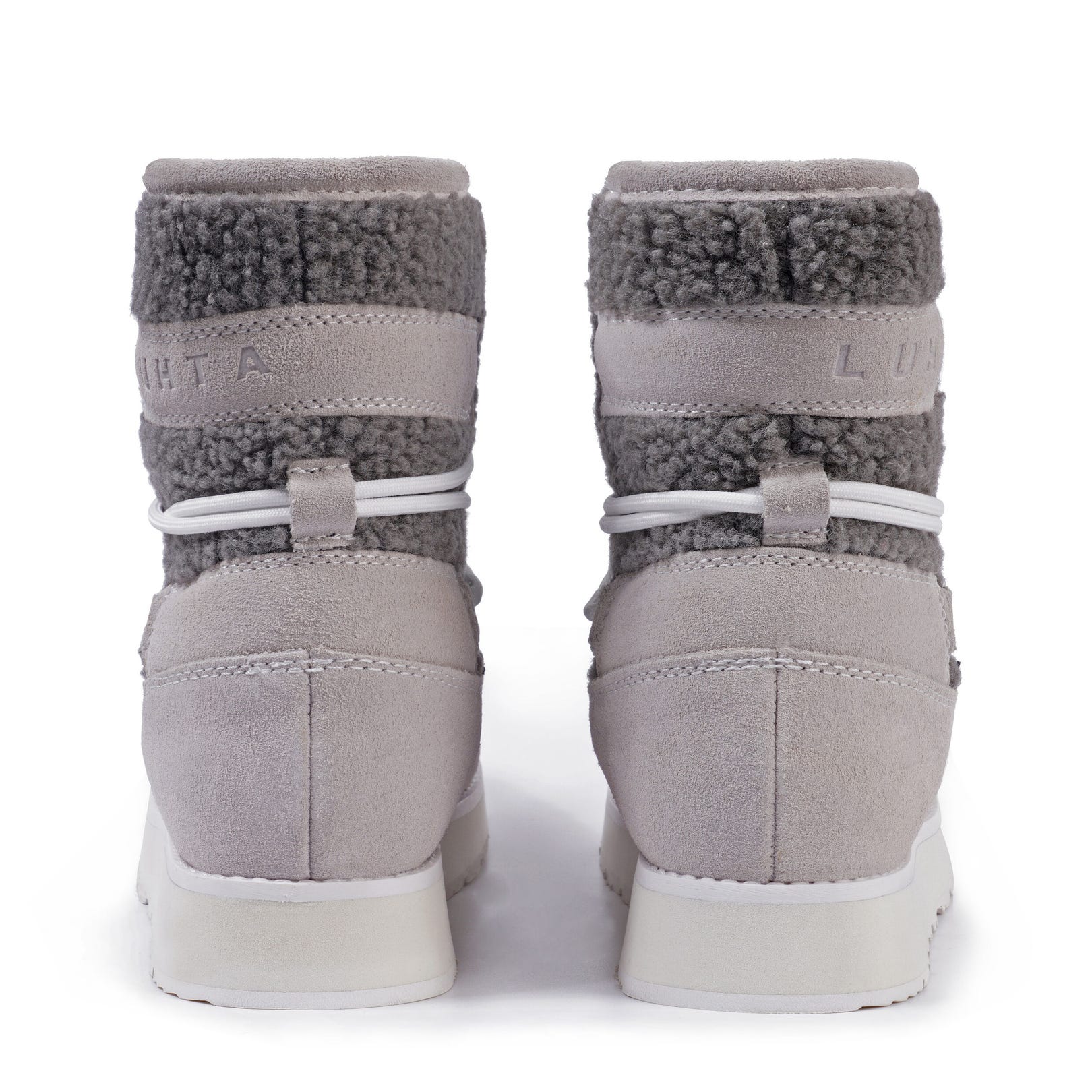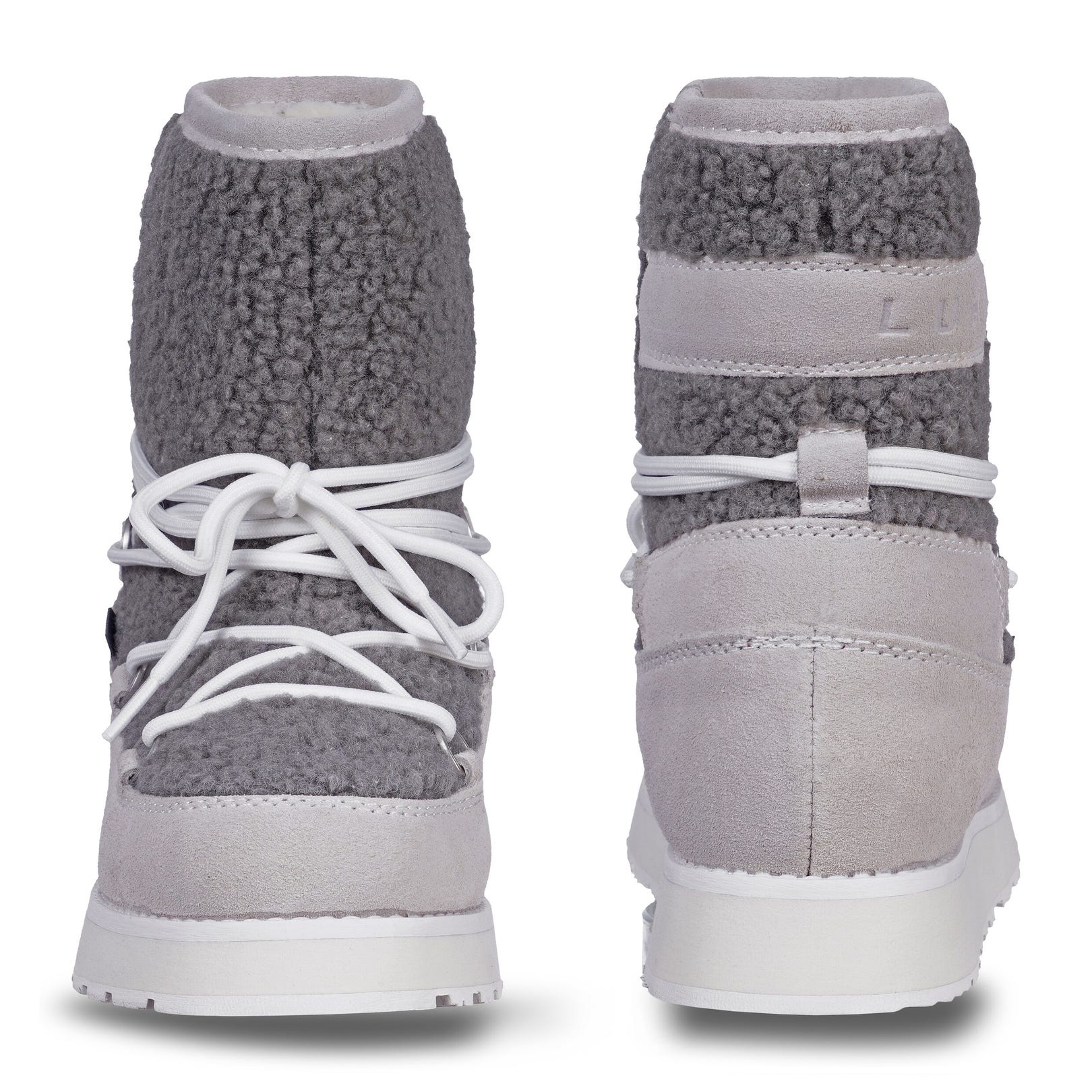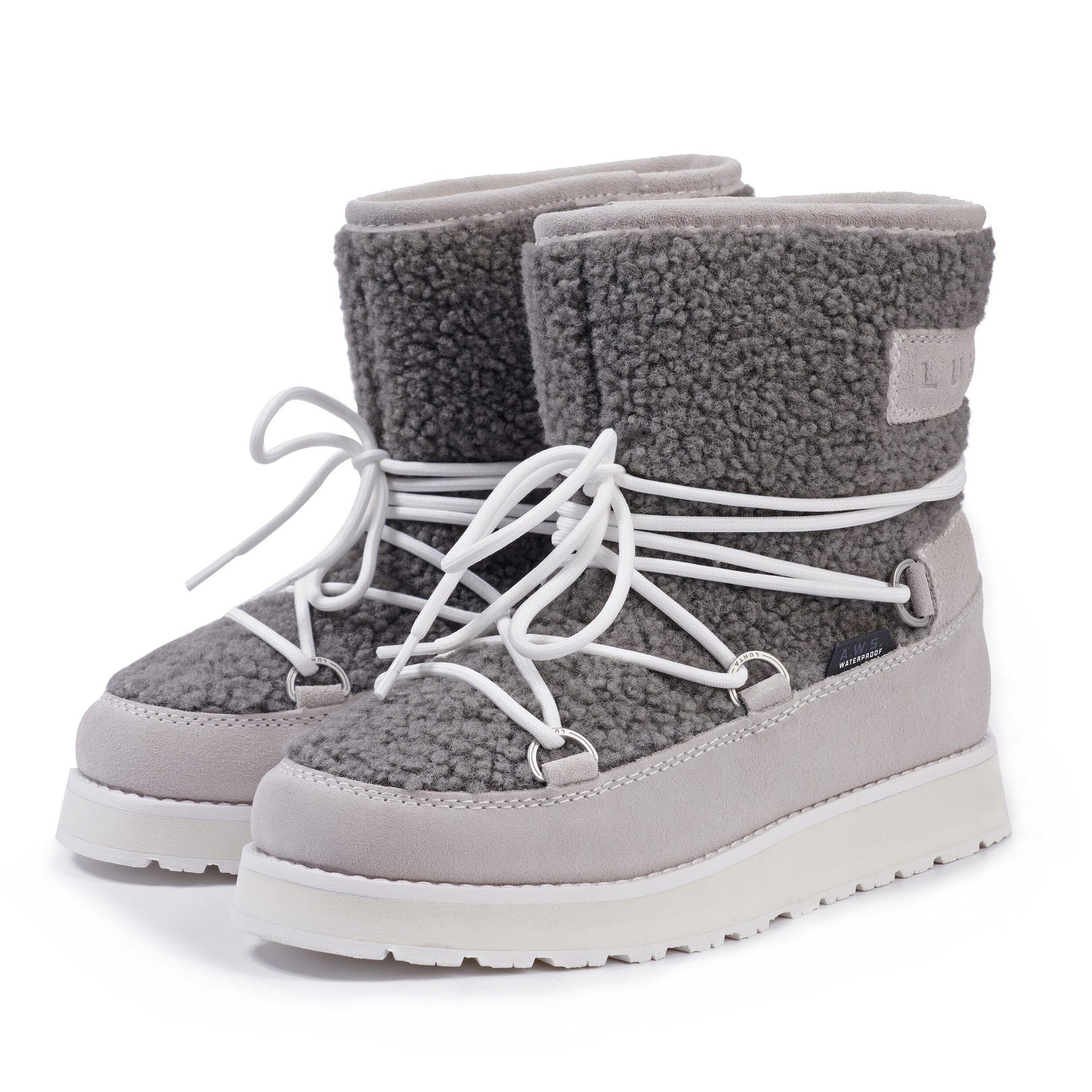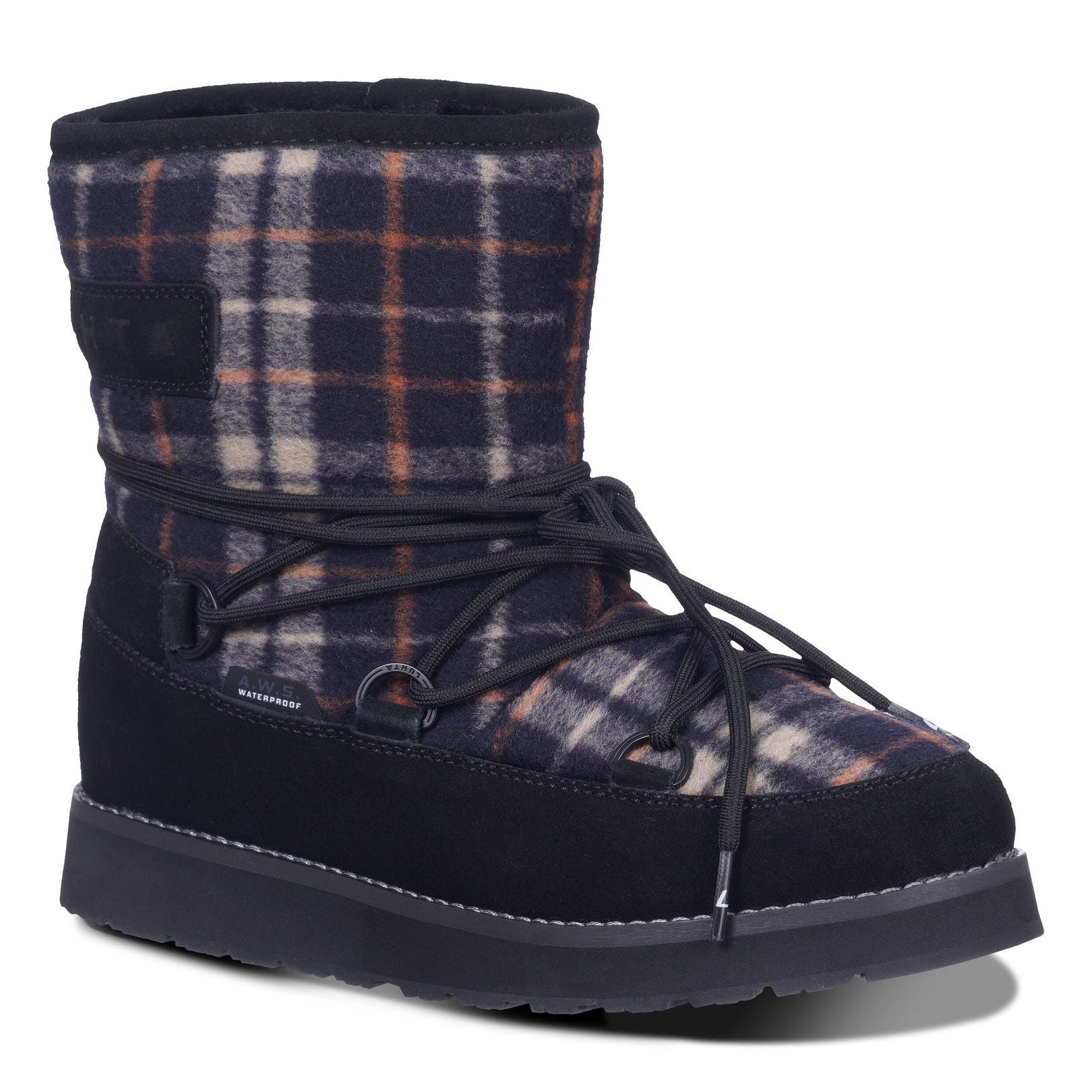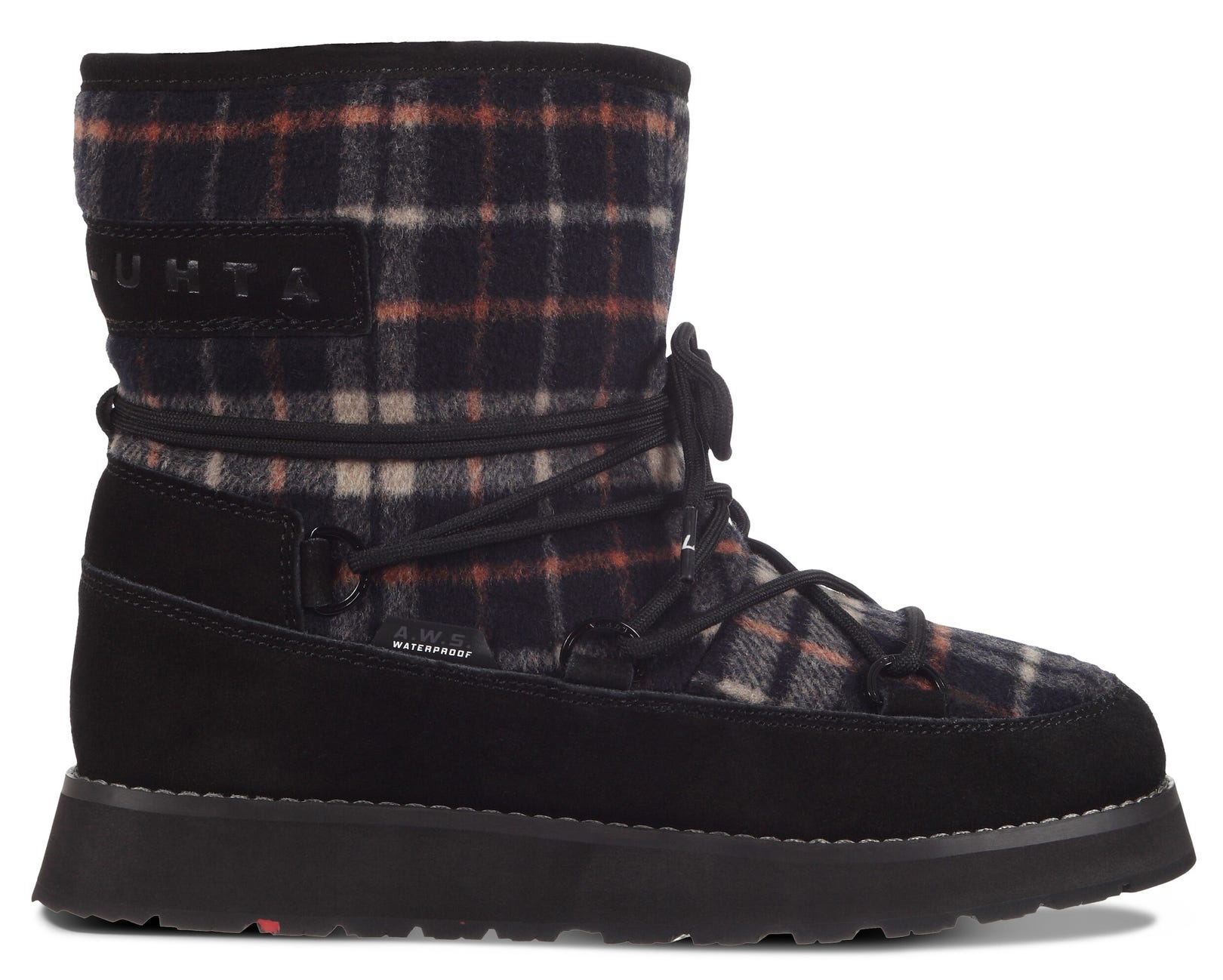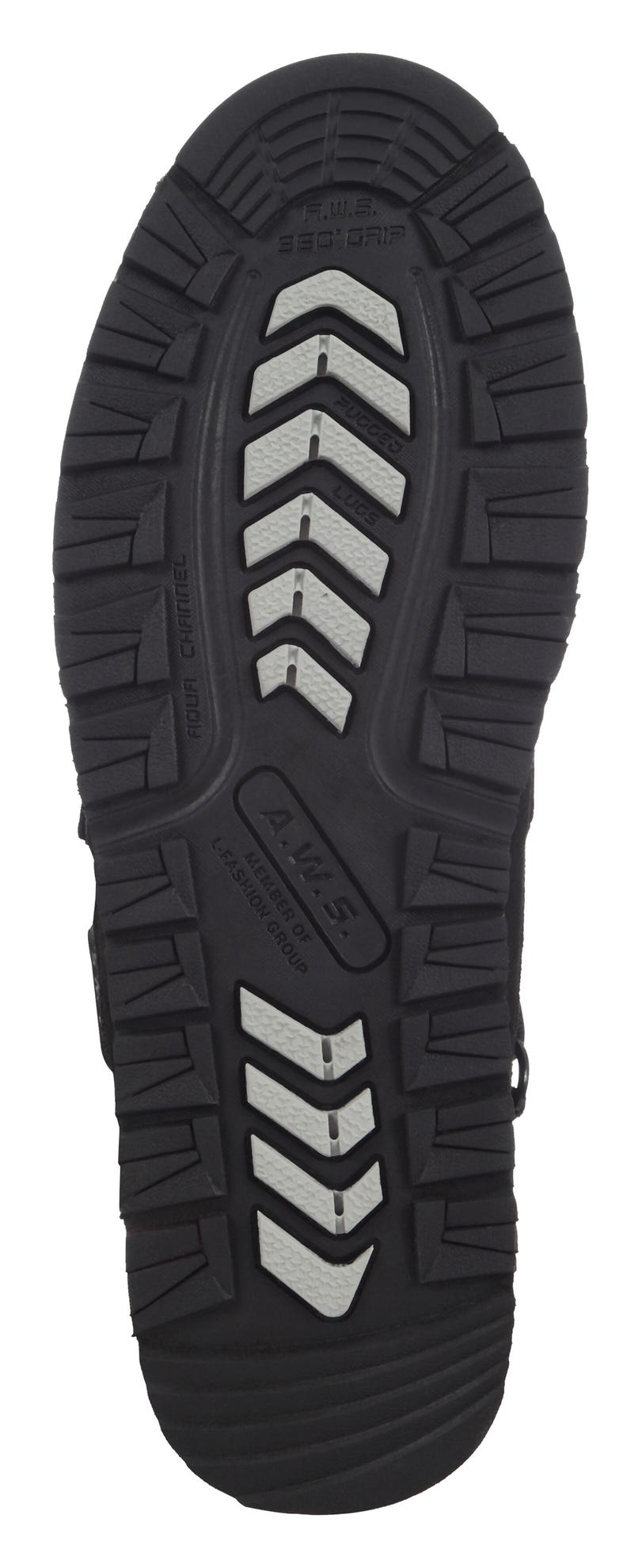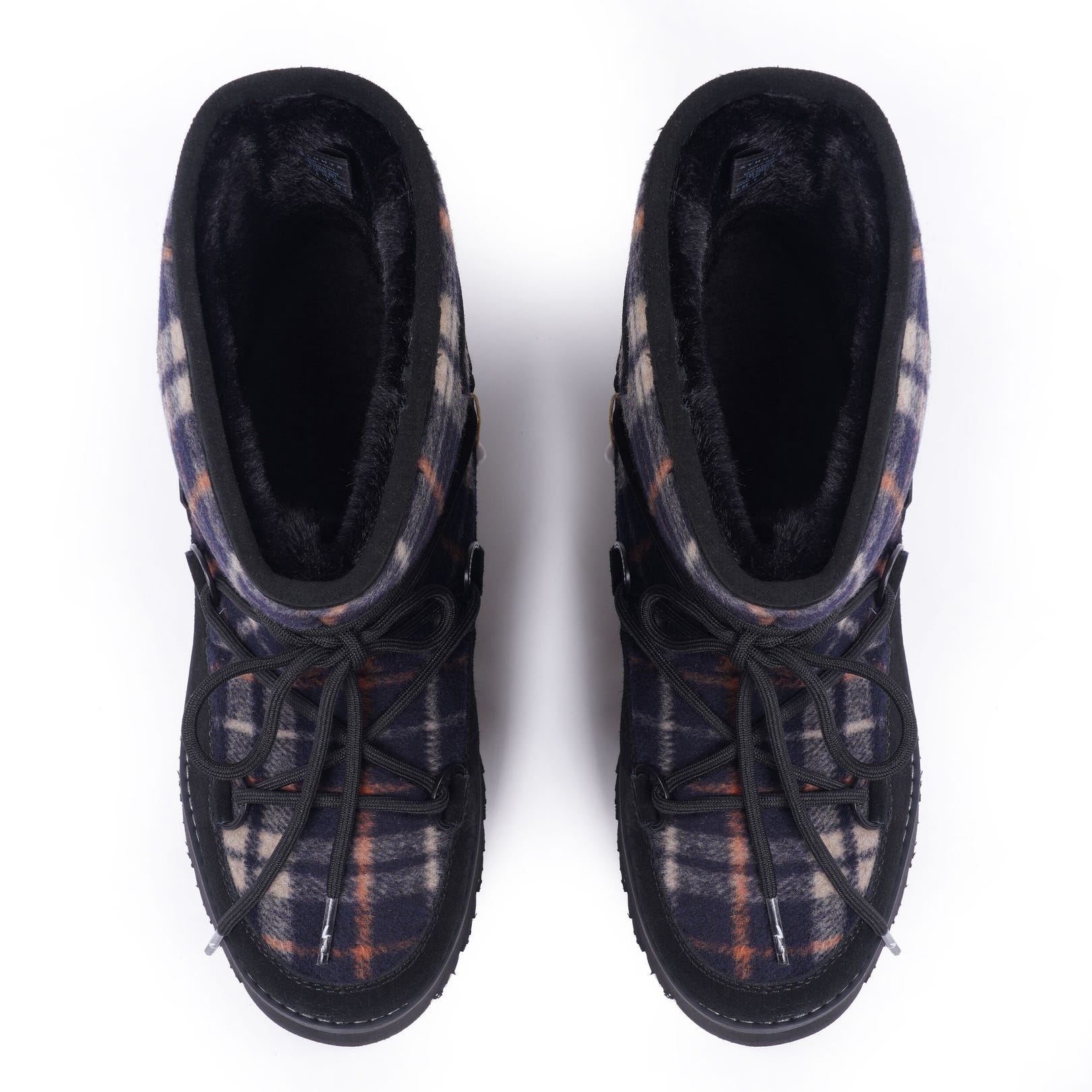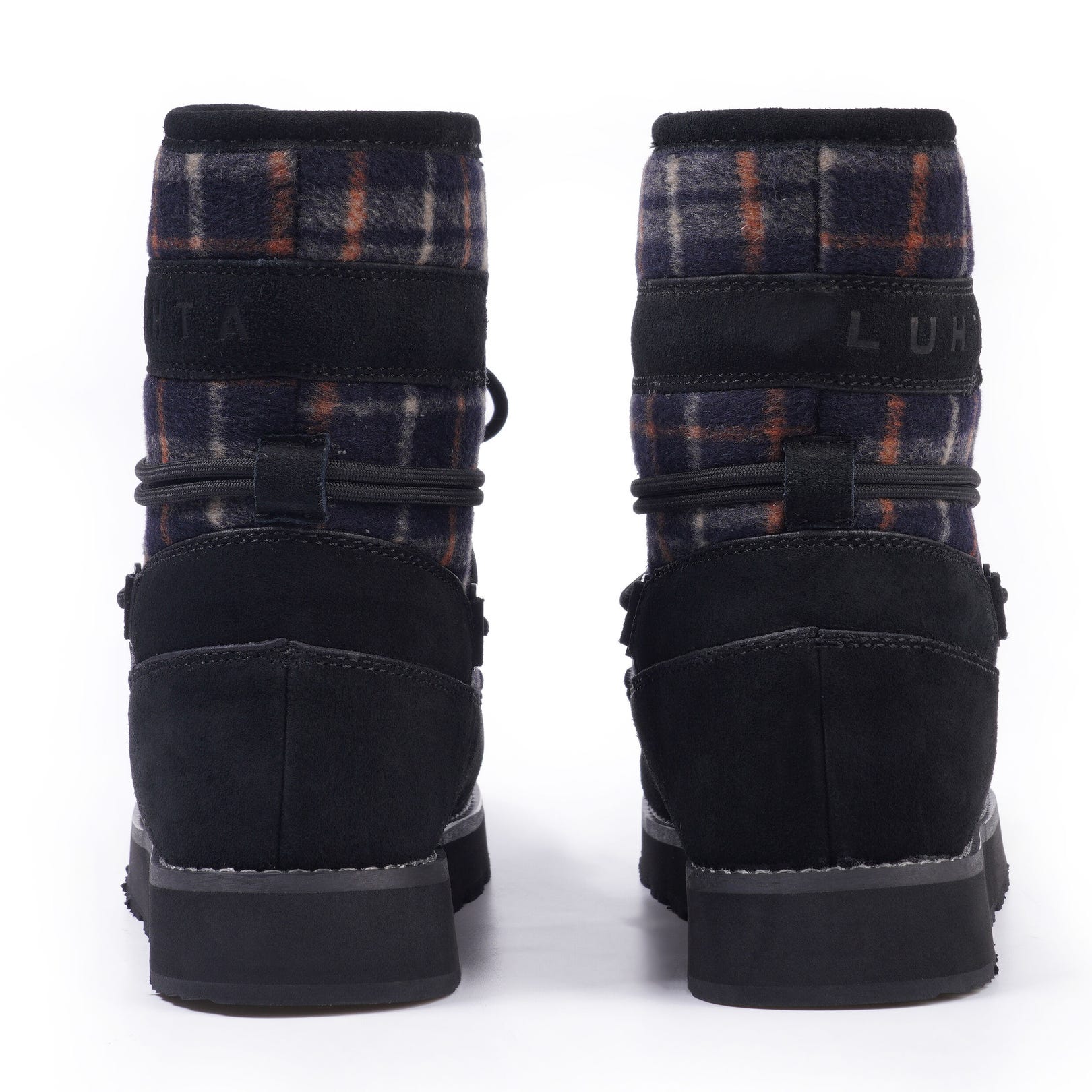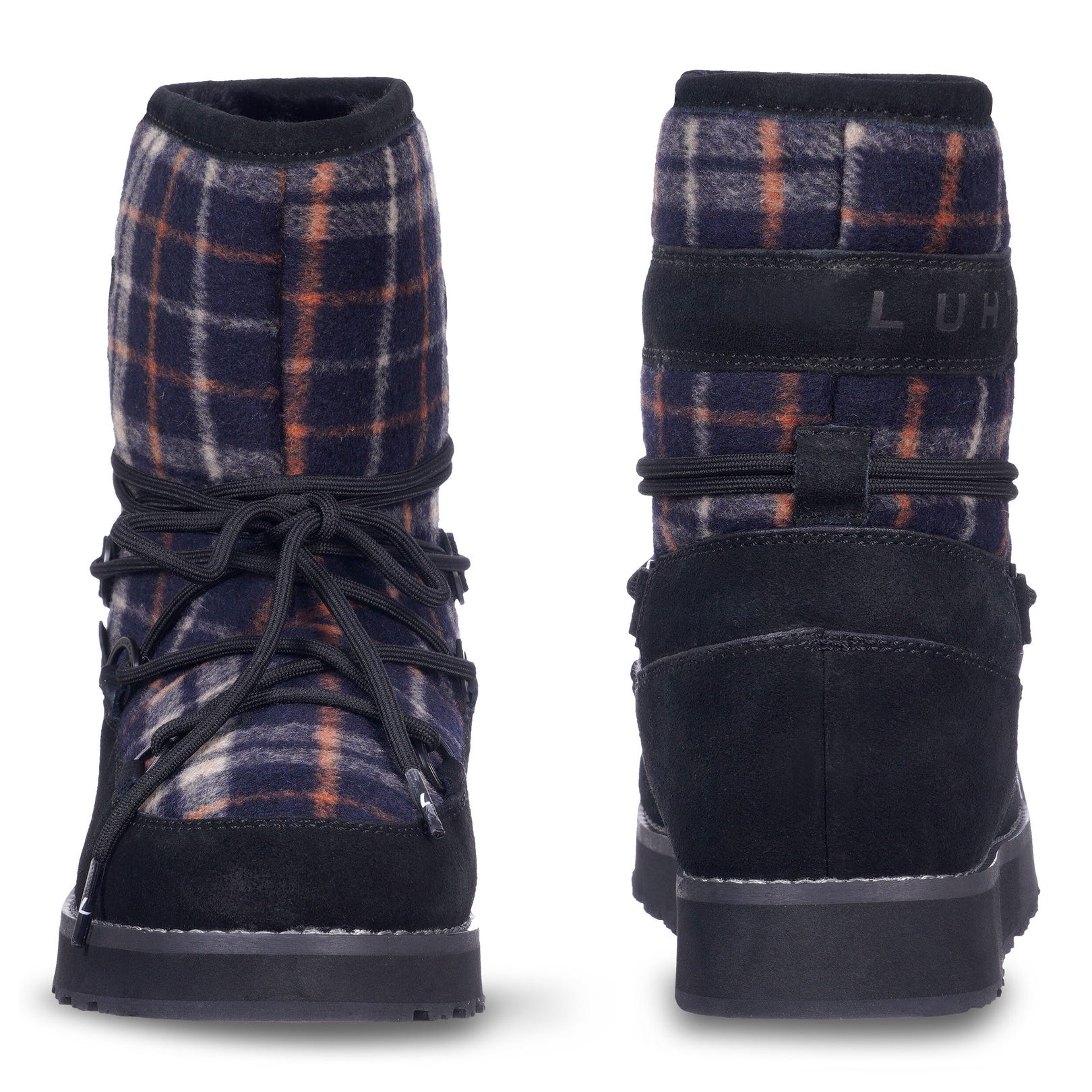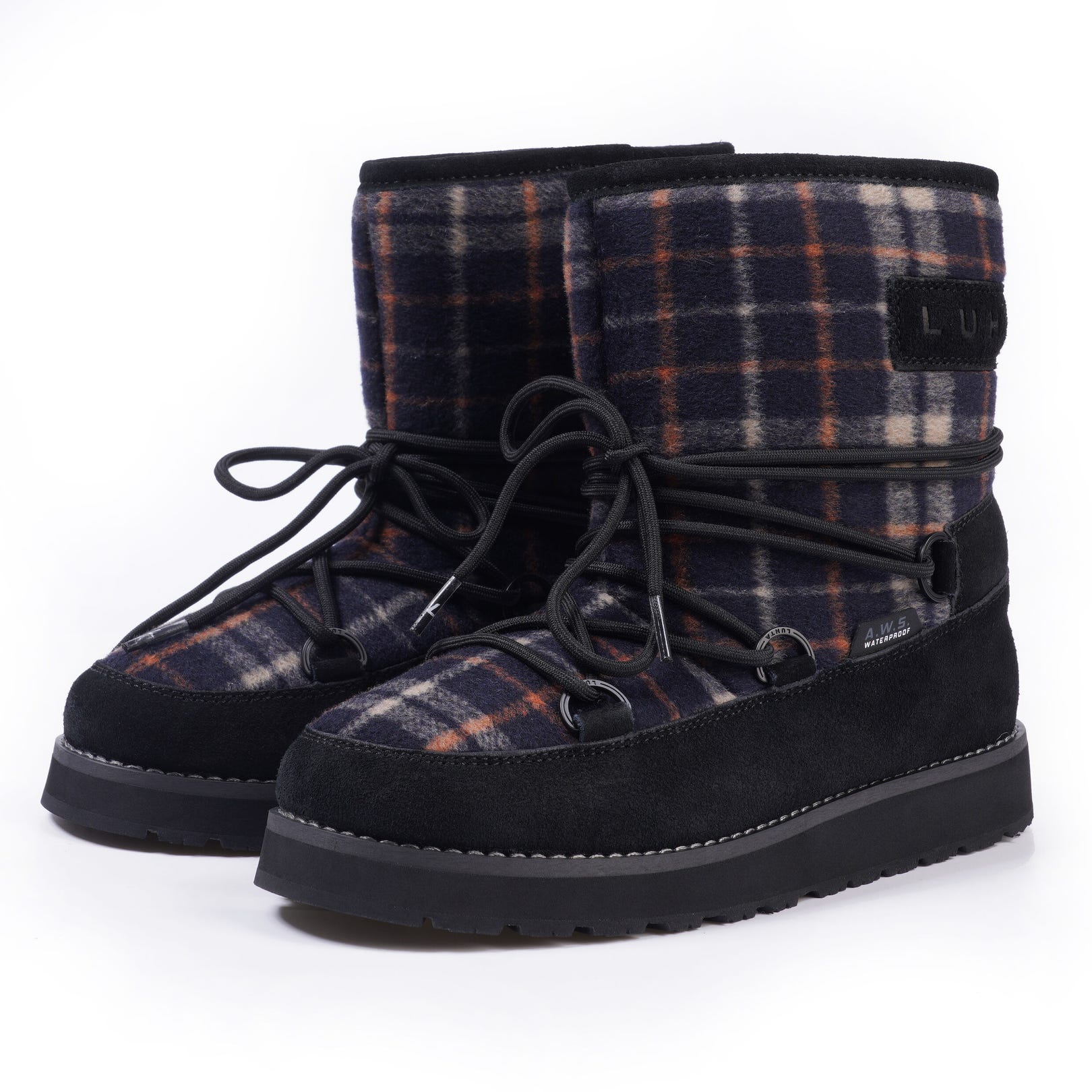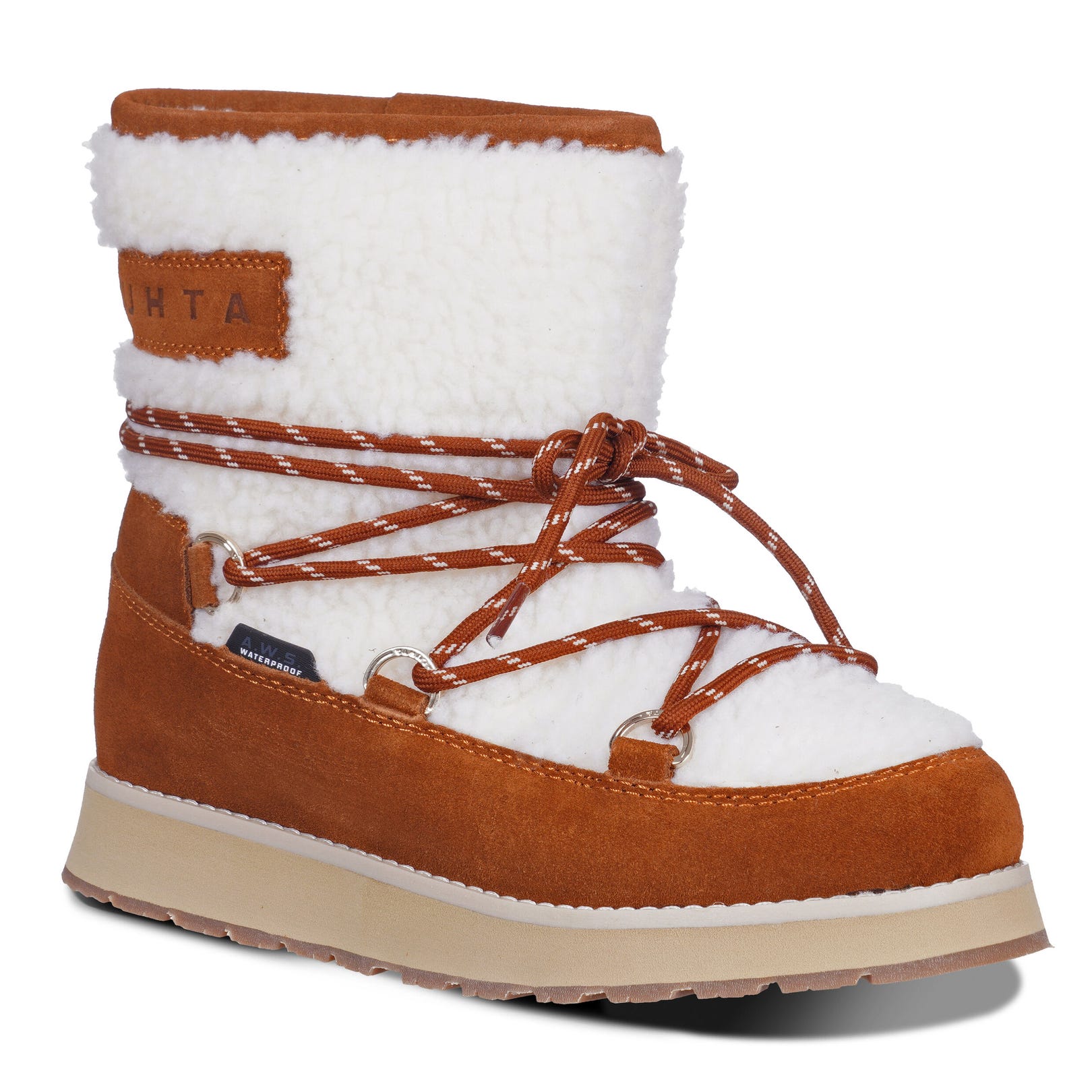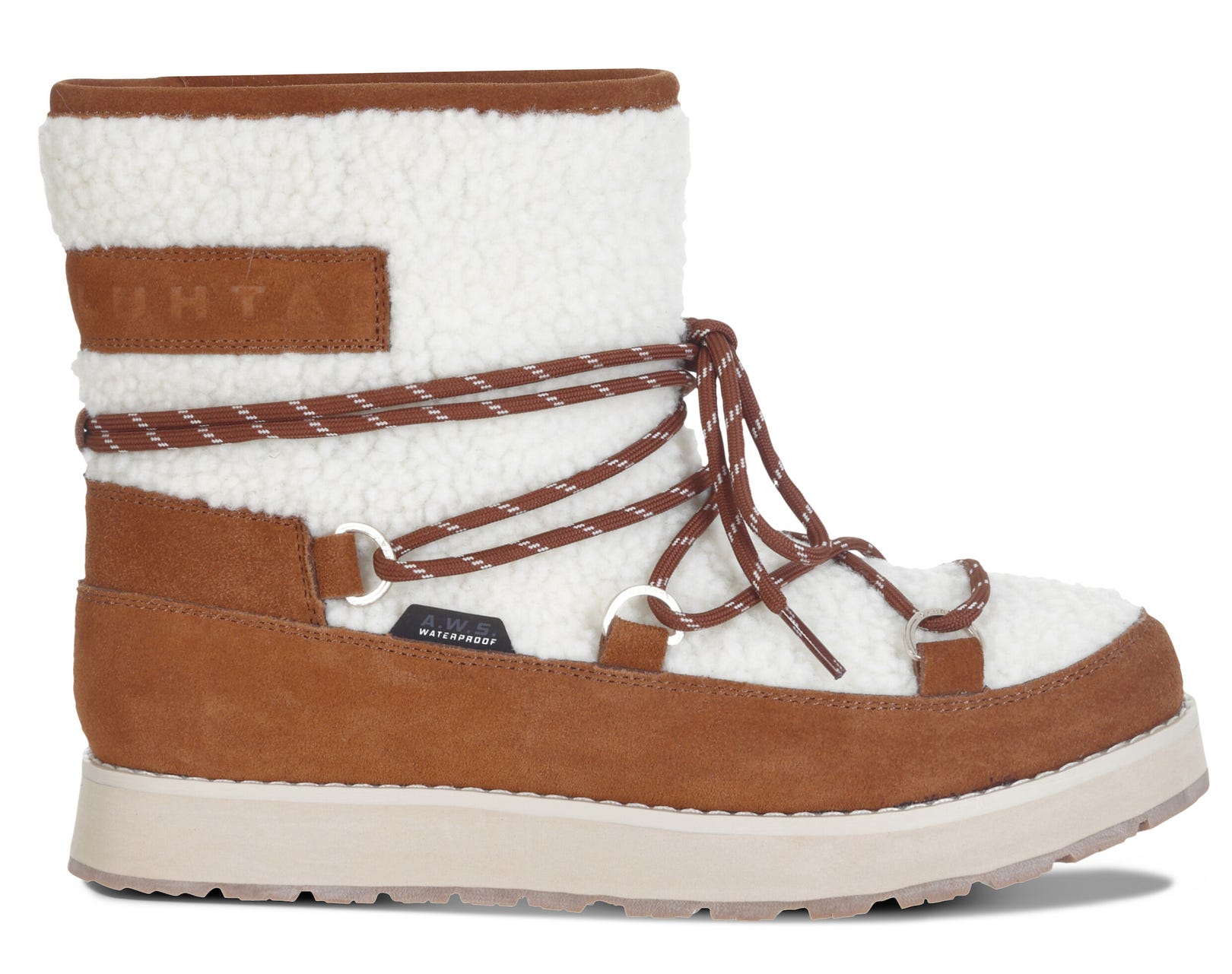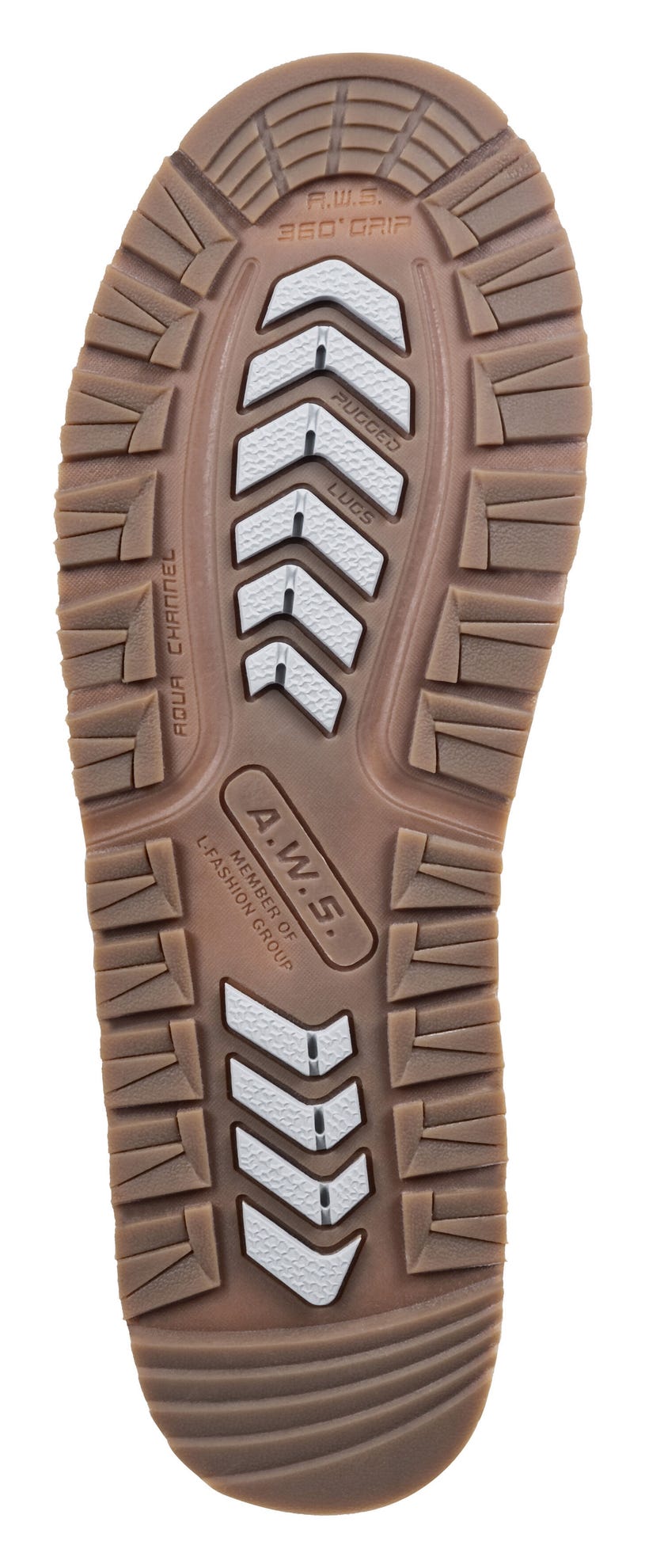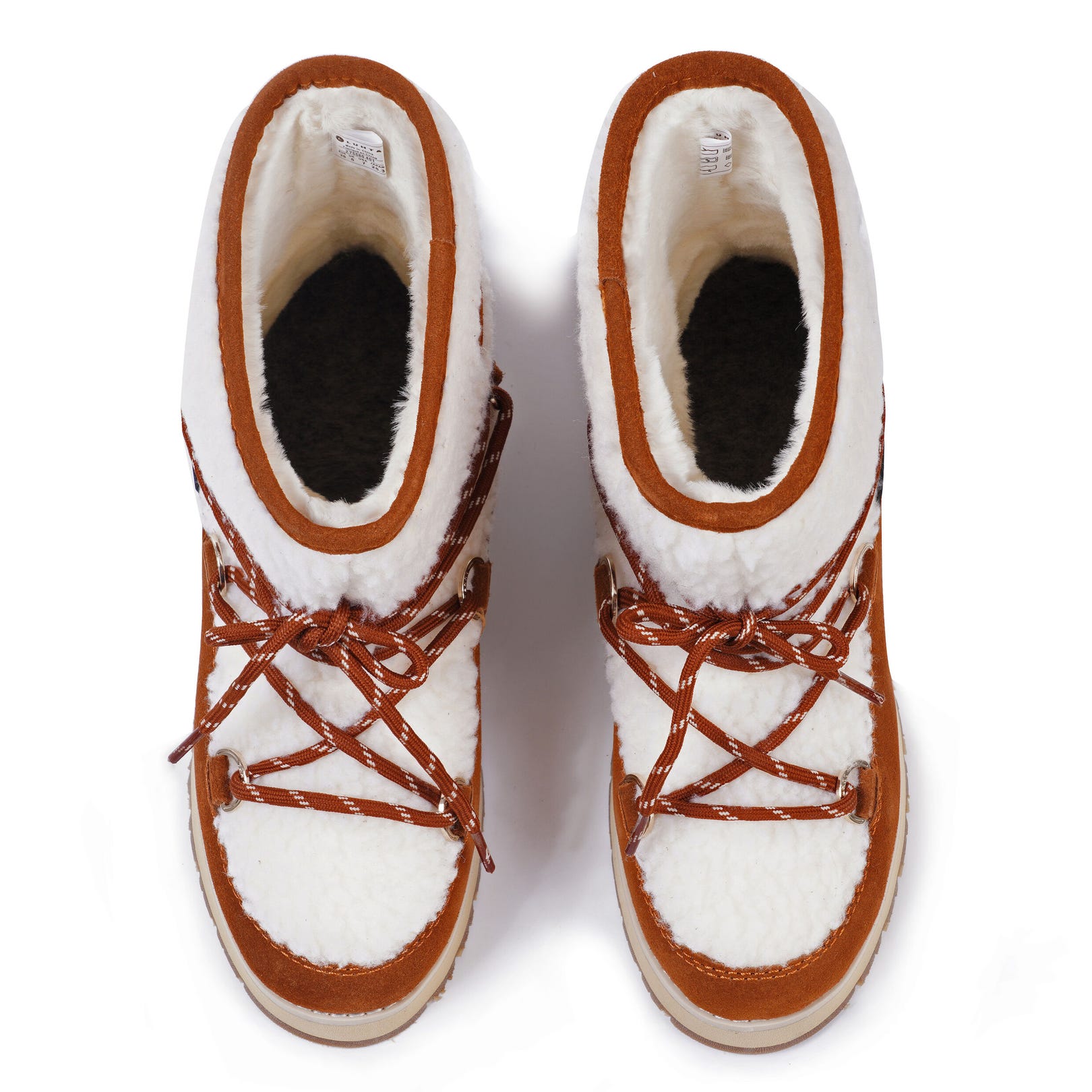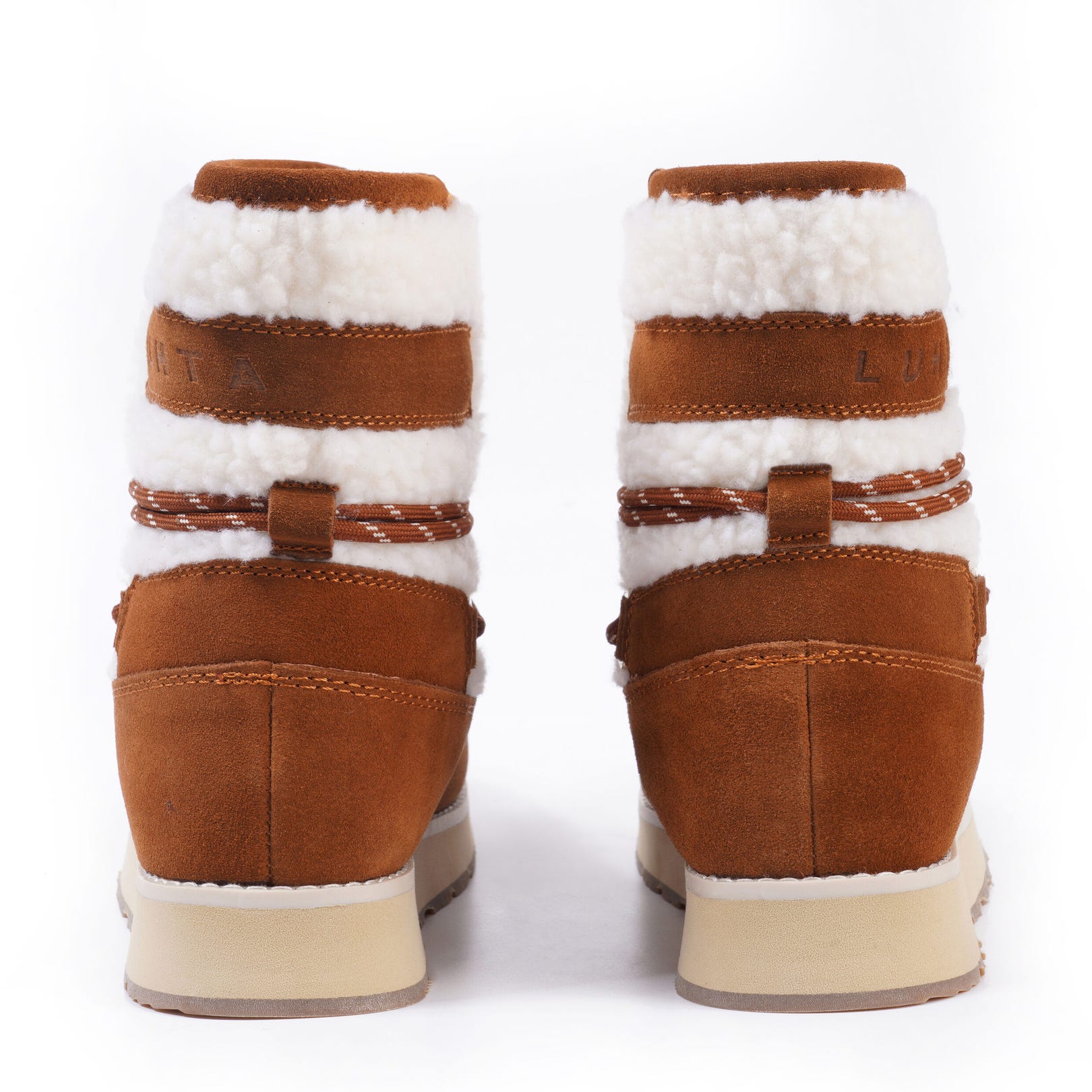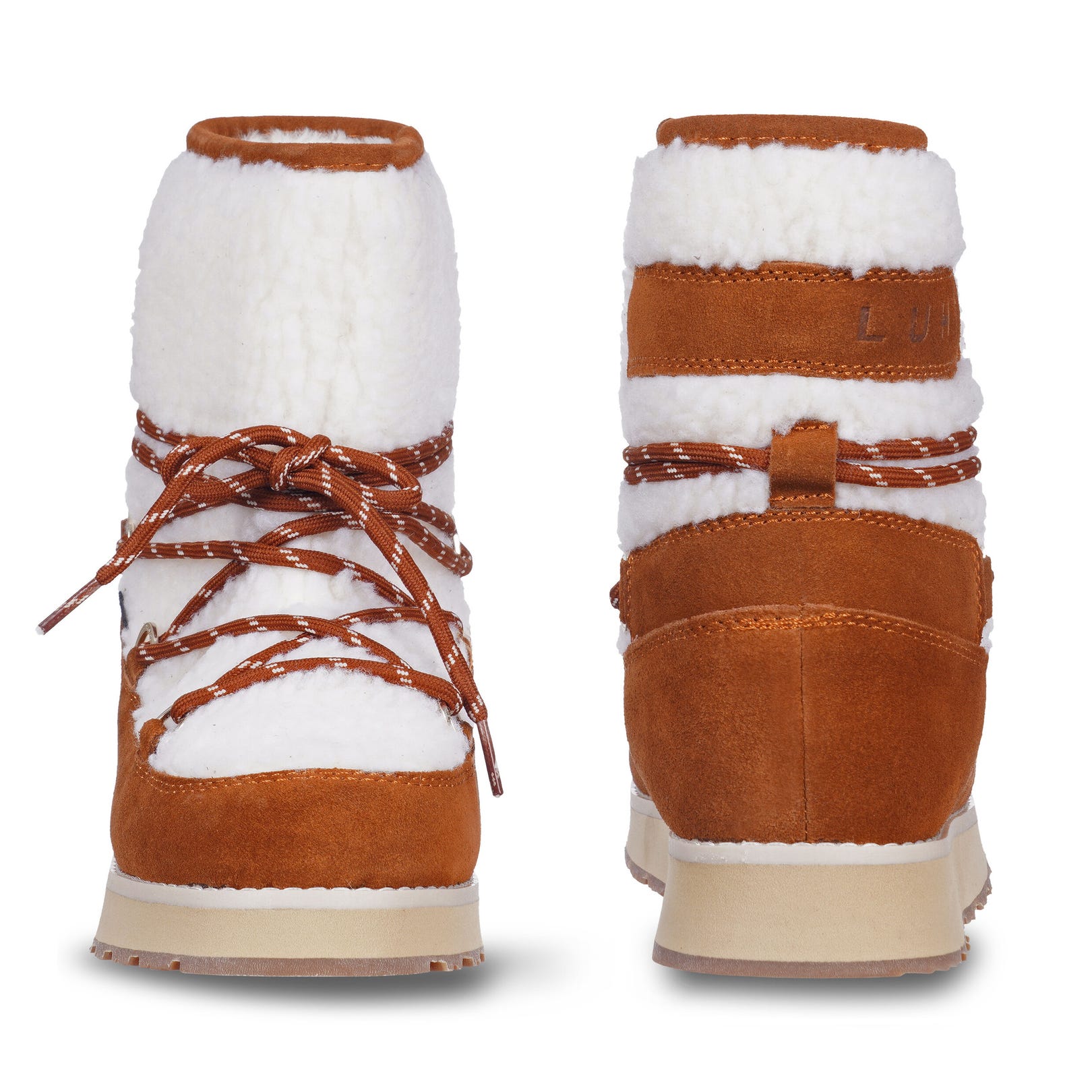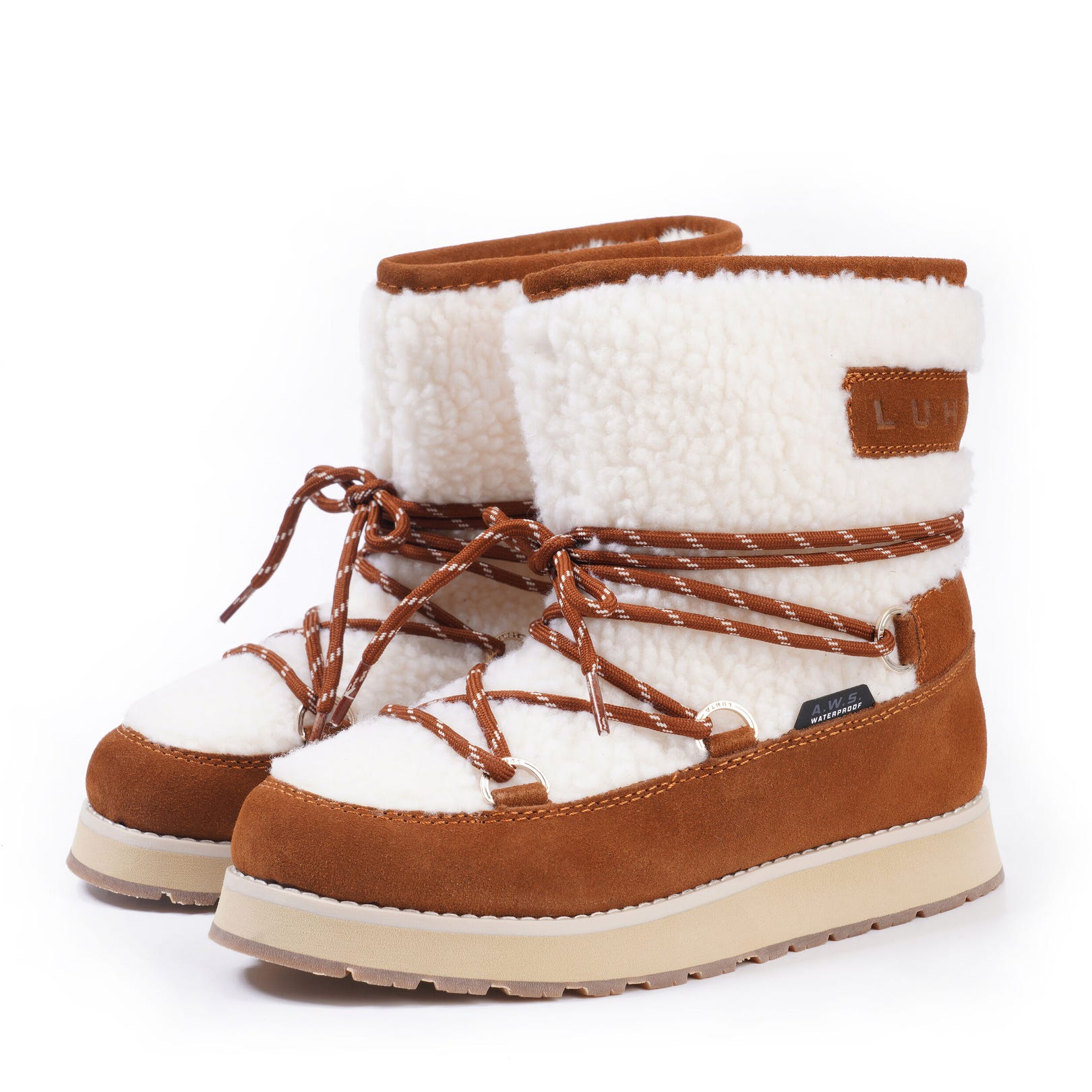 LUHTA
Luhta Nauttiva Ms
Women's waterproof faux-fur winter boots
Luhta winter boots for women
You probably wouldn't consider these shoes waterproof at first glance. But looks are deceiving. These Luhta Nauttiva MS winter boots are as waterproof as it gets. They are equipped with an A.W.S. Waterproof membrane, which is sandwiched between the faux-fur lining and the outer material and makes sure your feet stay dry in the slush. To keep feet warm throughout the day, it is equally important to transport moisture away from the inside. That's why the waterproof structure includes a porous foam layer enabling the evaporation of moisture. Since they are so convenient, the mid-cut boots will easily become your favourite choice for everyday use throughout the cold season. Any pair of feet would appreciate the warmth of these comfortable lined winter shoes, not least thanks to the felt-covered insoles, which cushion the foot and ankle with every step. The upper made of suede and faux fur lends the shoe a charming wintery look.
Material
TEXTILE FUR+COW SUEDE, RB+EVA
A.W.S. WATERPROOF membrane ensures dry feet even in challenging weather conditions.
Features
Lace closure.
Oil- and slip-resistant A.W.S. rubber outsole.
The soft and light A.W.S. EVA midsole provides shock absorption and support for the feet.
Warm and breathable A.W.S. COOLNET FELT insole.
Product number
275580401L