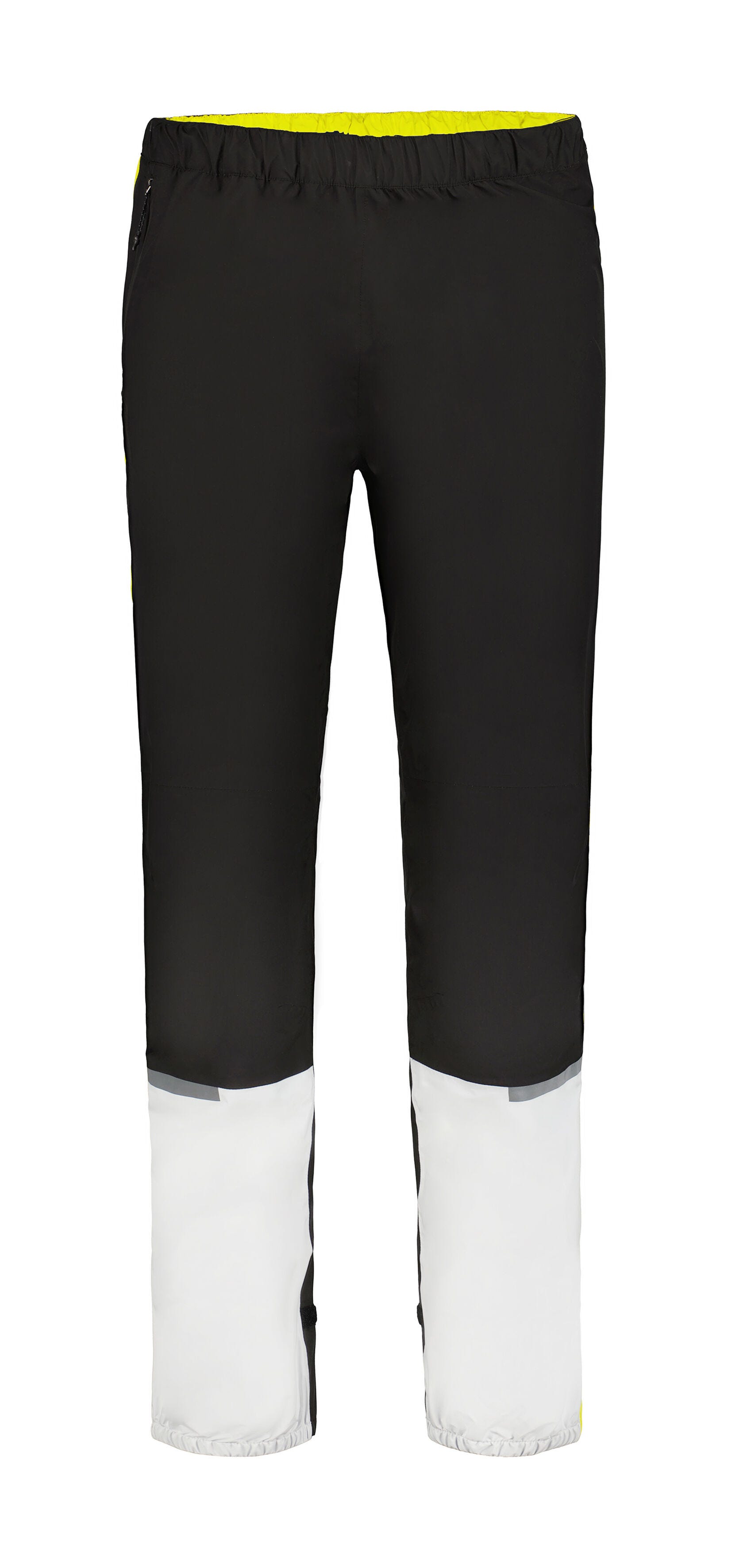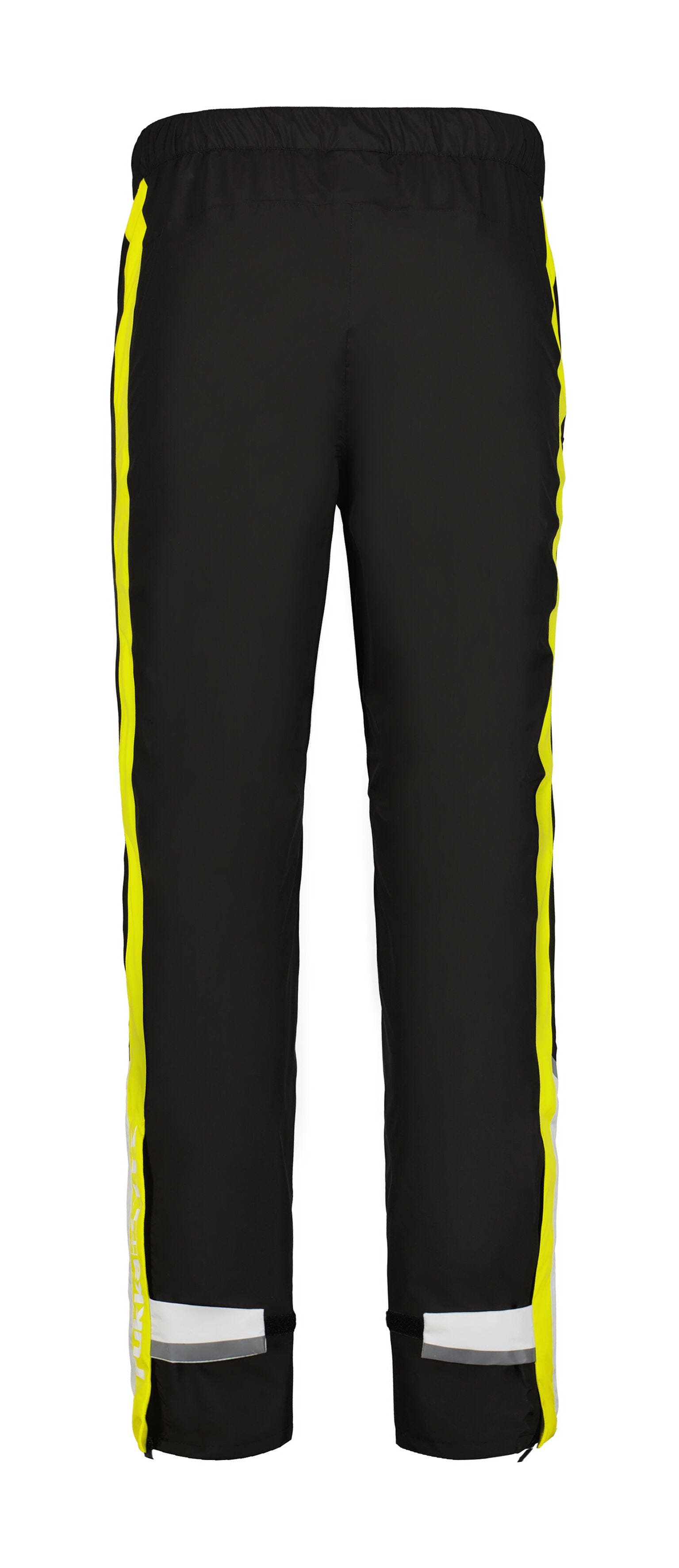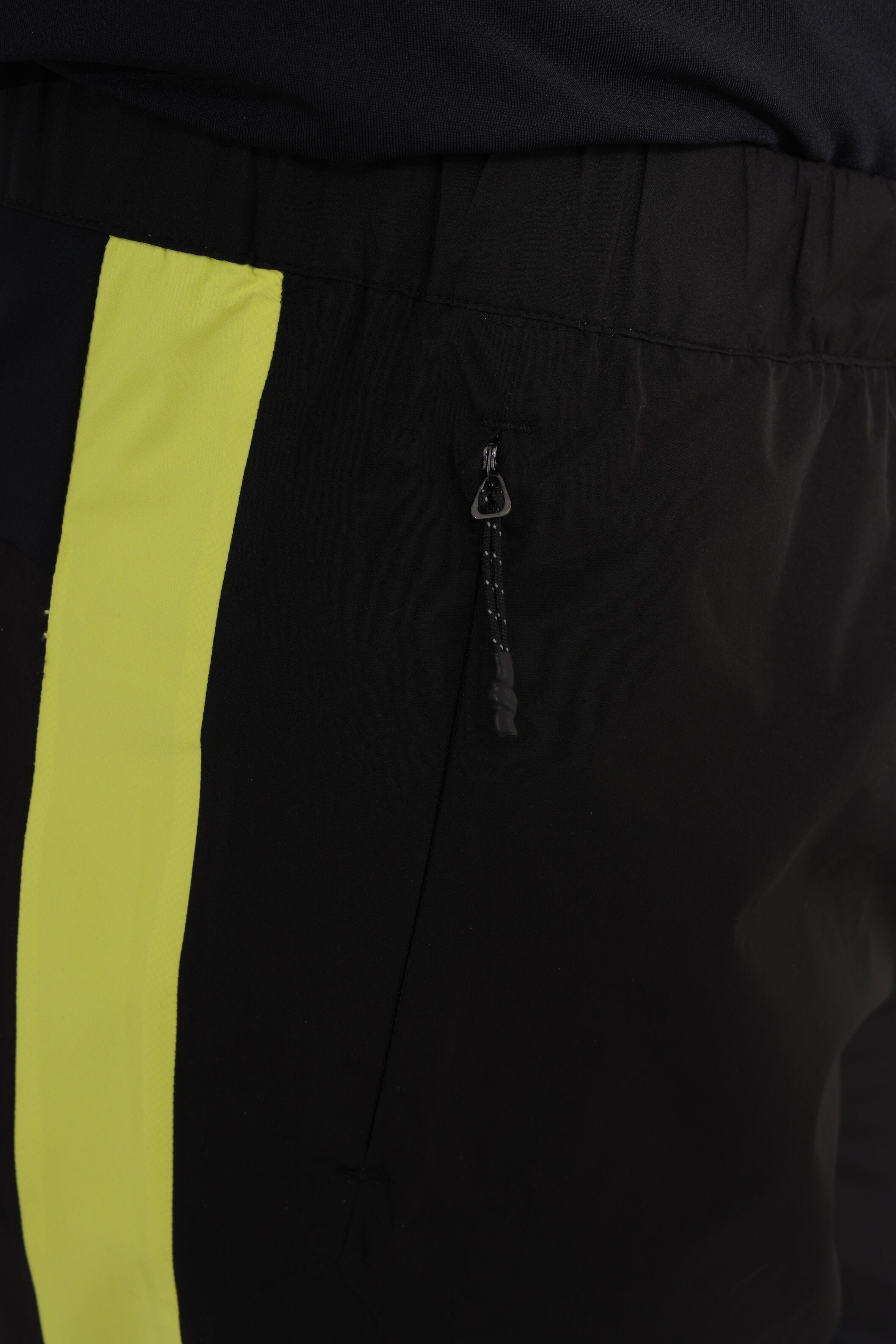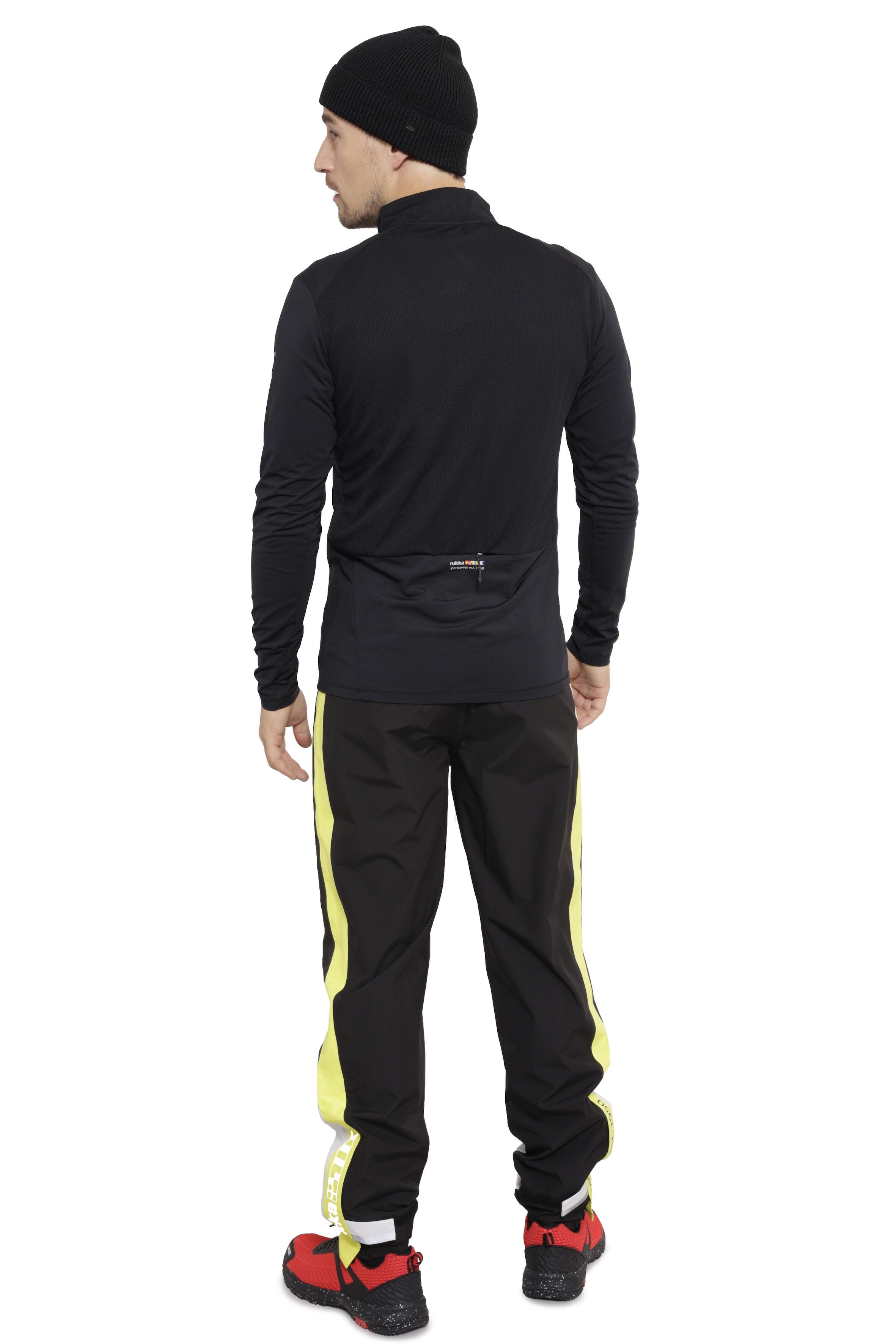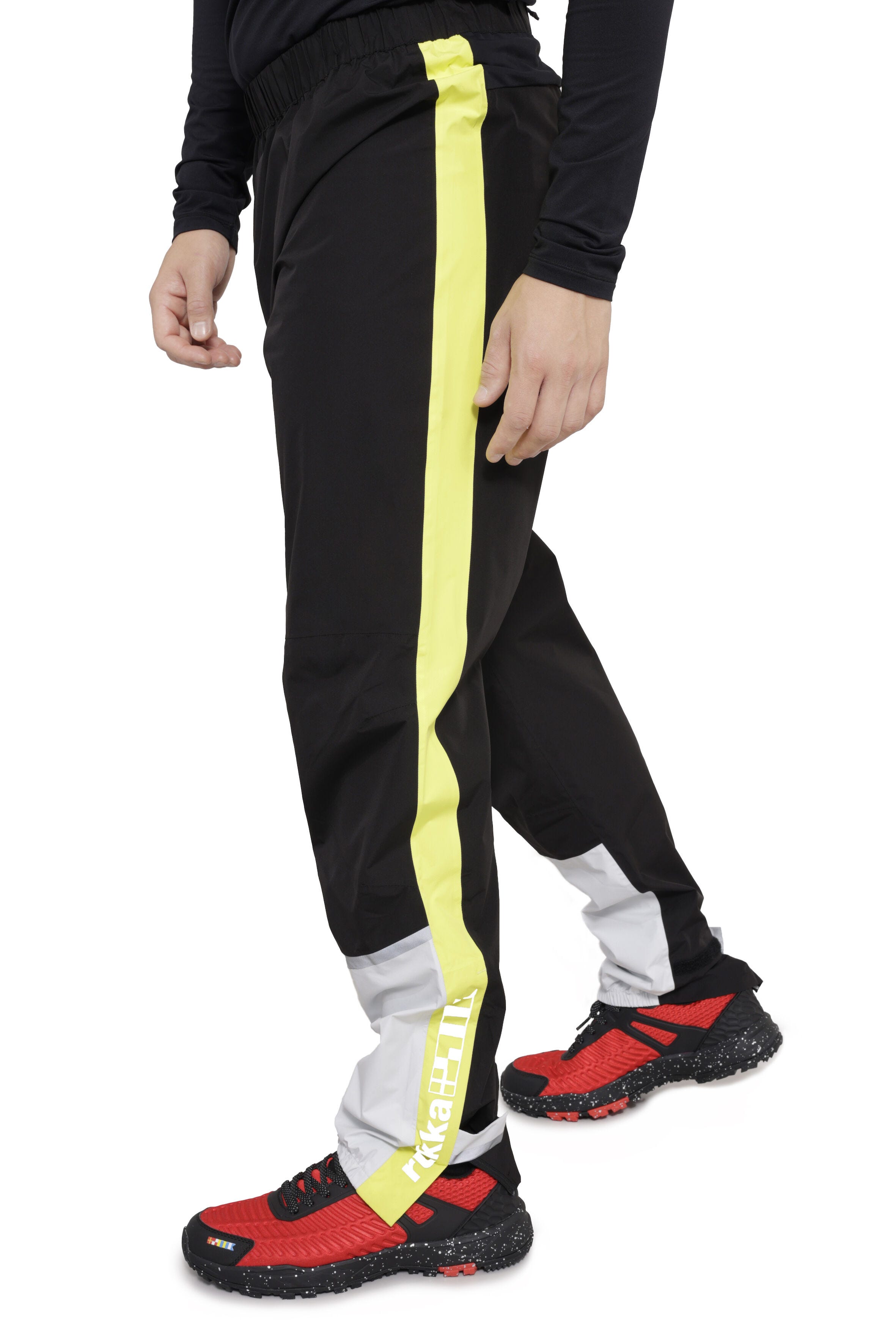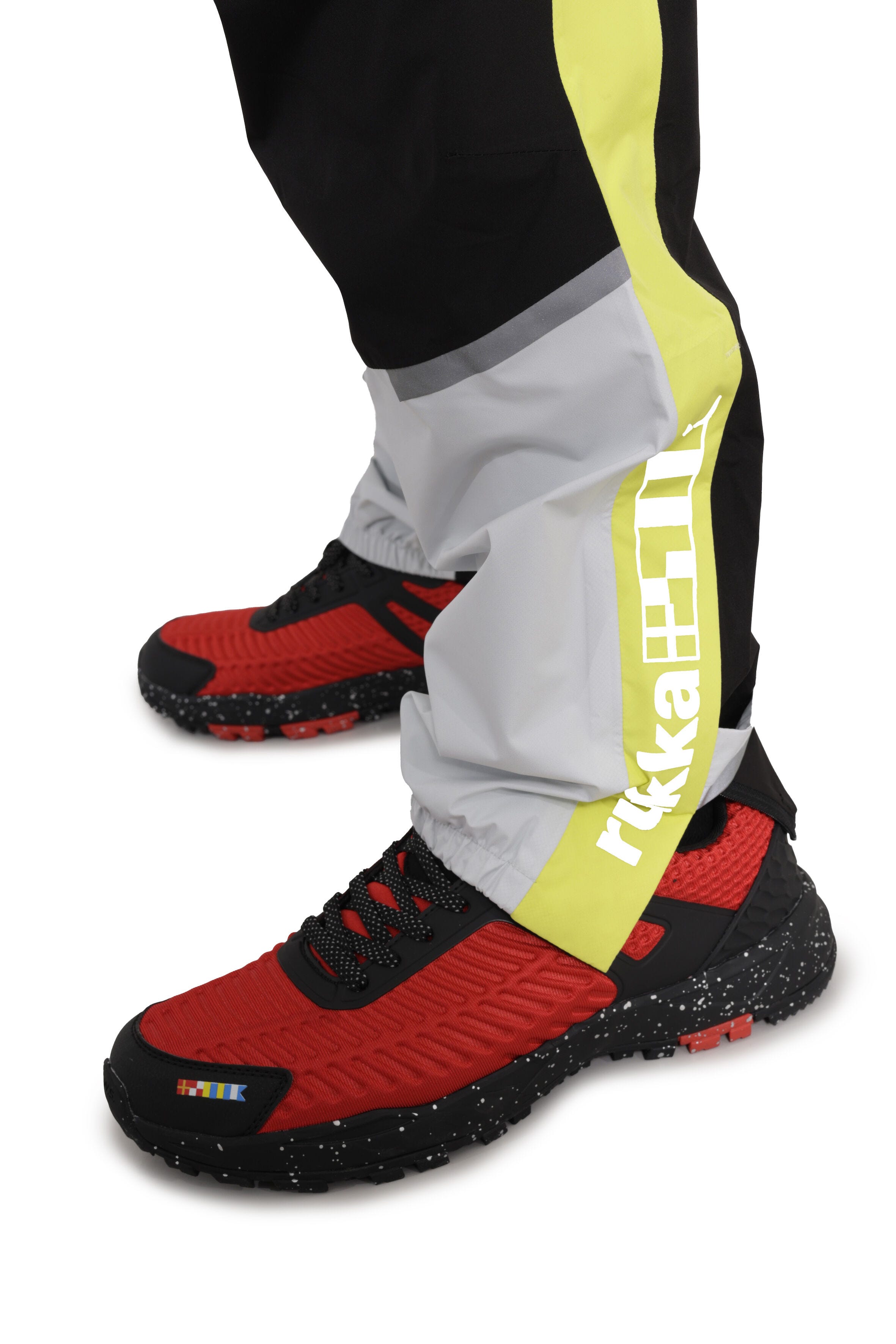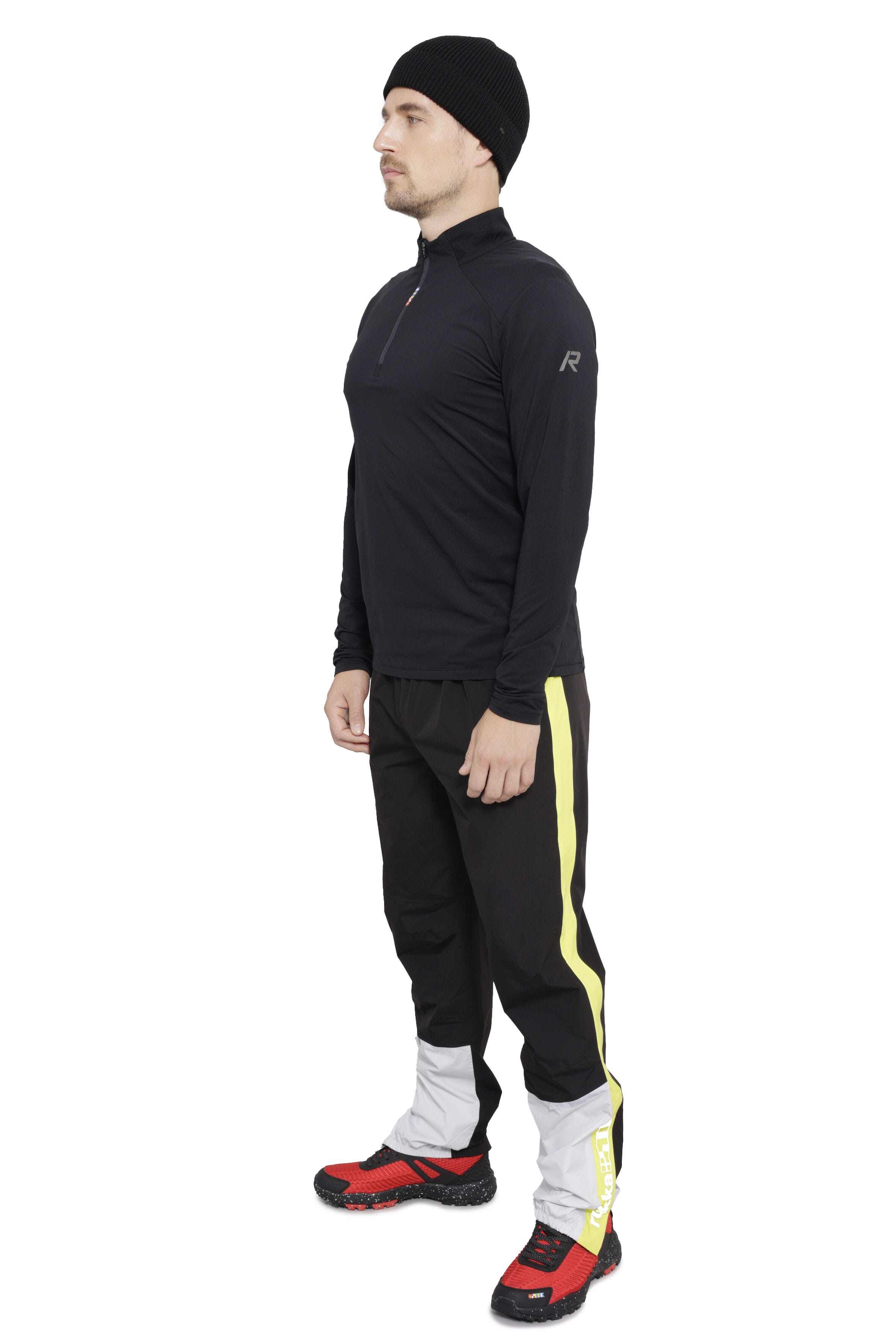 RUKKA
Rukka maivala -trousers
Rukka trousers for men
Waterproof and breathable men's shell trousers for running, cycling and other sports. The water column value of 15 000 mm means that the fabric can withstand heavy rain without allowing moisture in, and thanks to the taped seams, there is no drizzle of water through the seams. Sweat can still evaporate as water vapour through the fabric, and does not get locked inside the trousers. The trousers have a stretchy waist which is higher at the back, shaped knees and slit leg openings that can be snugly tightened around the ankle using hook-and-loop fasteners. The trousers have one zippered pocket in the front.
Material
100% Polyester
A.W.S.
PRO is designed for active sports enthusiasts who want the best for the toughest conditions.
The highly technical product meets the highest standards for quality and functionality.
All seams have been taped to make the product perfectly waterproof.
Technical values of the fabric: 15 000 mm \ 10 000 mvp (water column \ breathability).
Care instructions
Do not use fabric softener.
Wash separately inside out.
Product number
878760206R