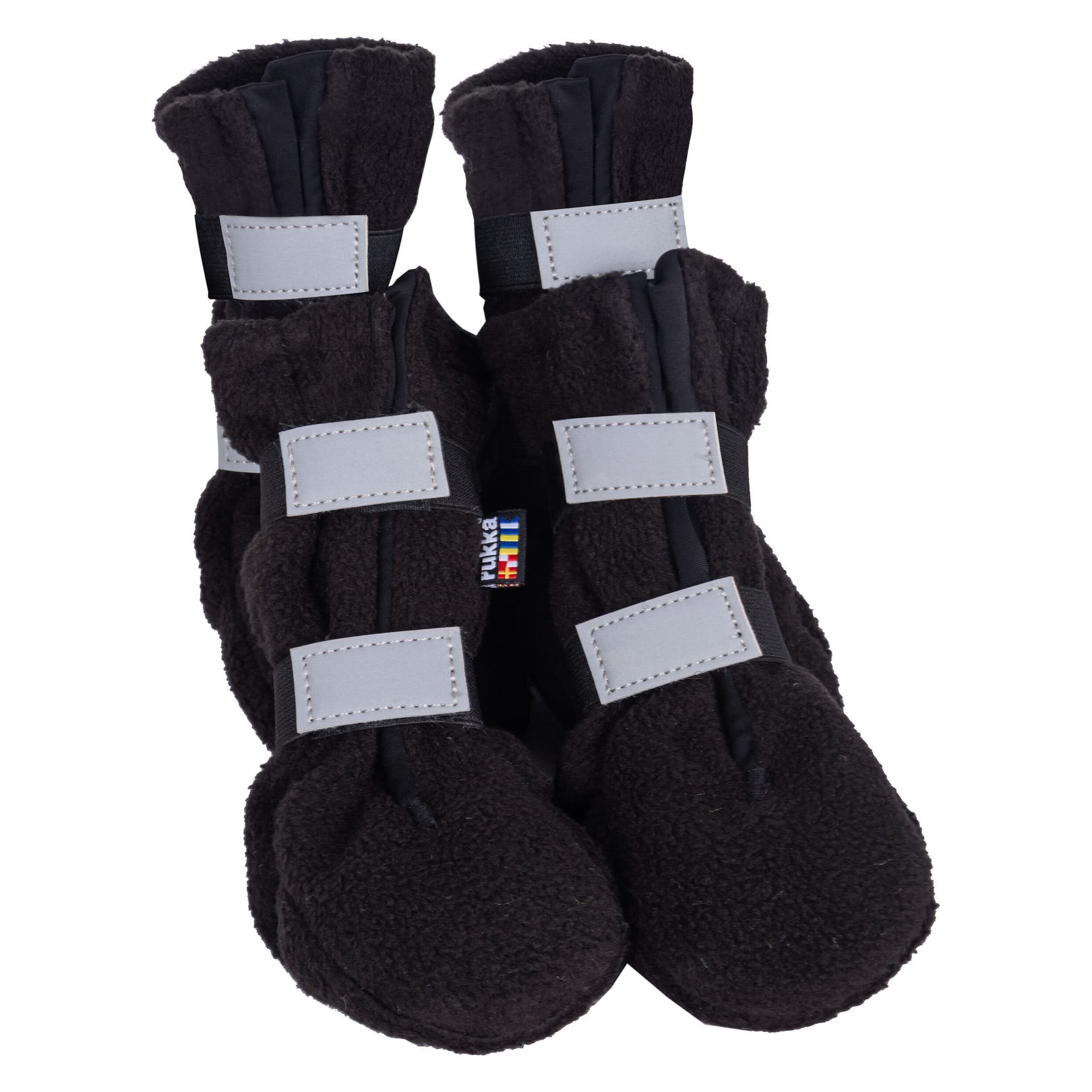 RUKKA PETS
Fleece boots
Rukka Pets dog boots
Rukka Pets dog boots
The sock-like boots are an excellent choice for those dogs which do not care too much for paw wear, since the boots adapt to paws and feel lightweight when on. The fleece boots keep the dog's paws warm on cold winter days and prevent snow from clumping between the toes. The adjustable touch-fastener closure ensures the perfect fit and protection. The boots come with visible, reflective straps.
Features
Easy to put on and take off.
Easy touch-fastener closure.
Four shoes per pack.
Ideal protection on ice and snow.
Keeps paws warm on cold days.
Reflective details.
Soft and comfortable fleece material.