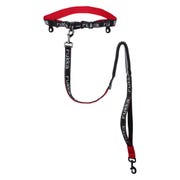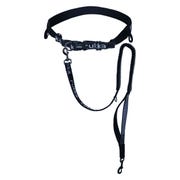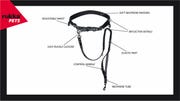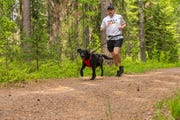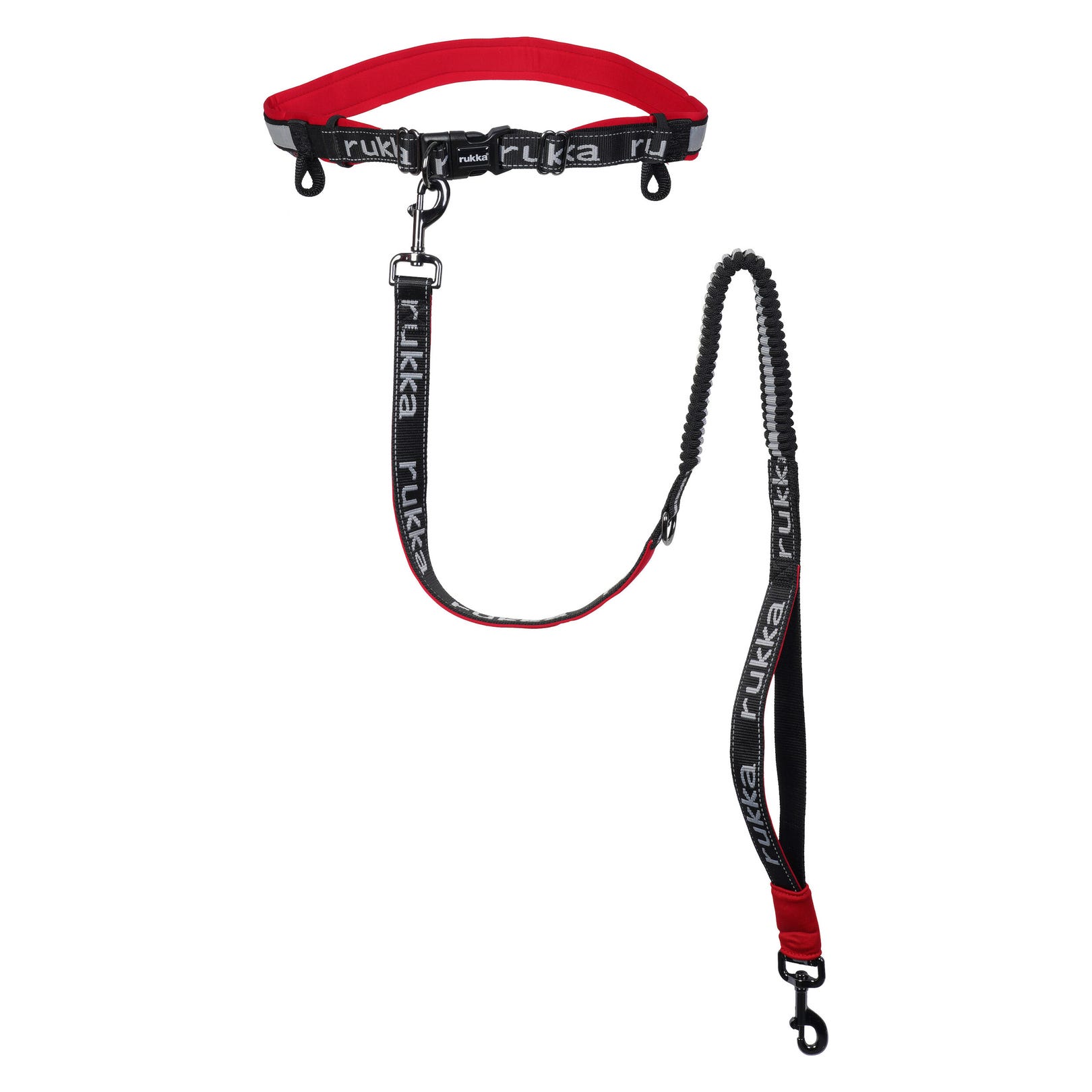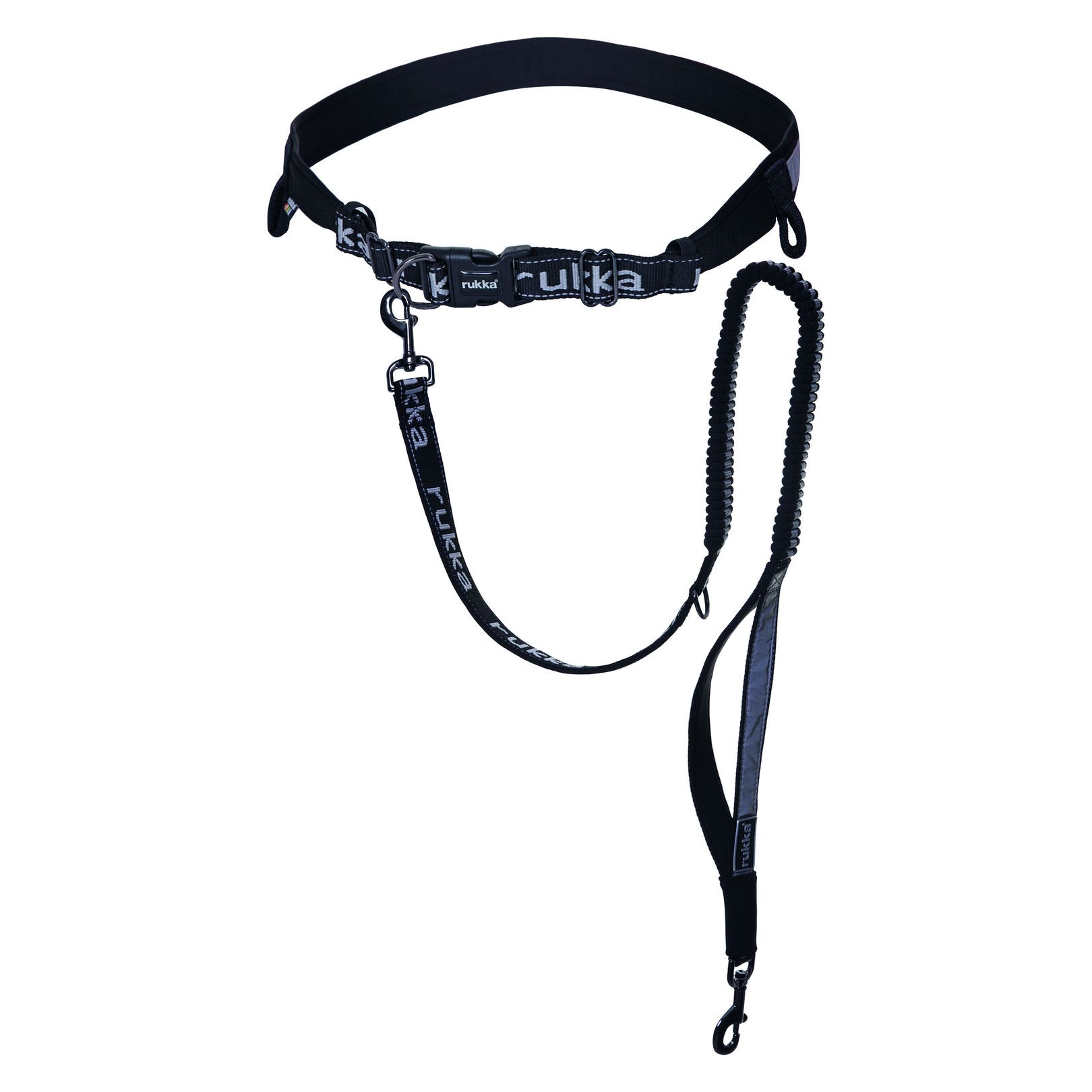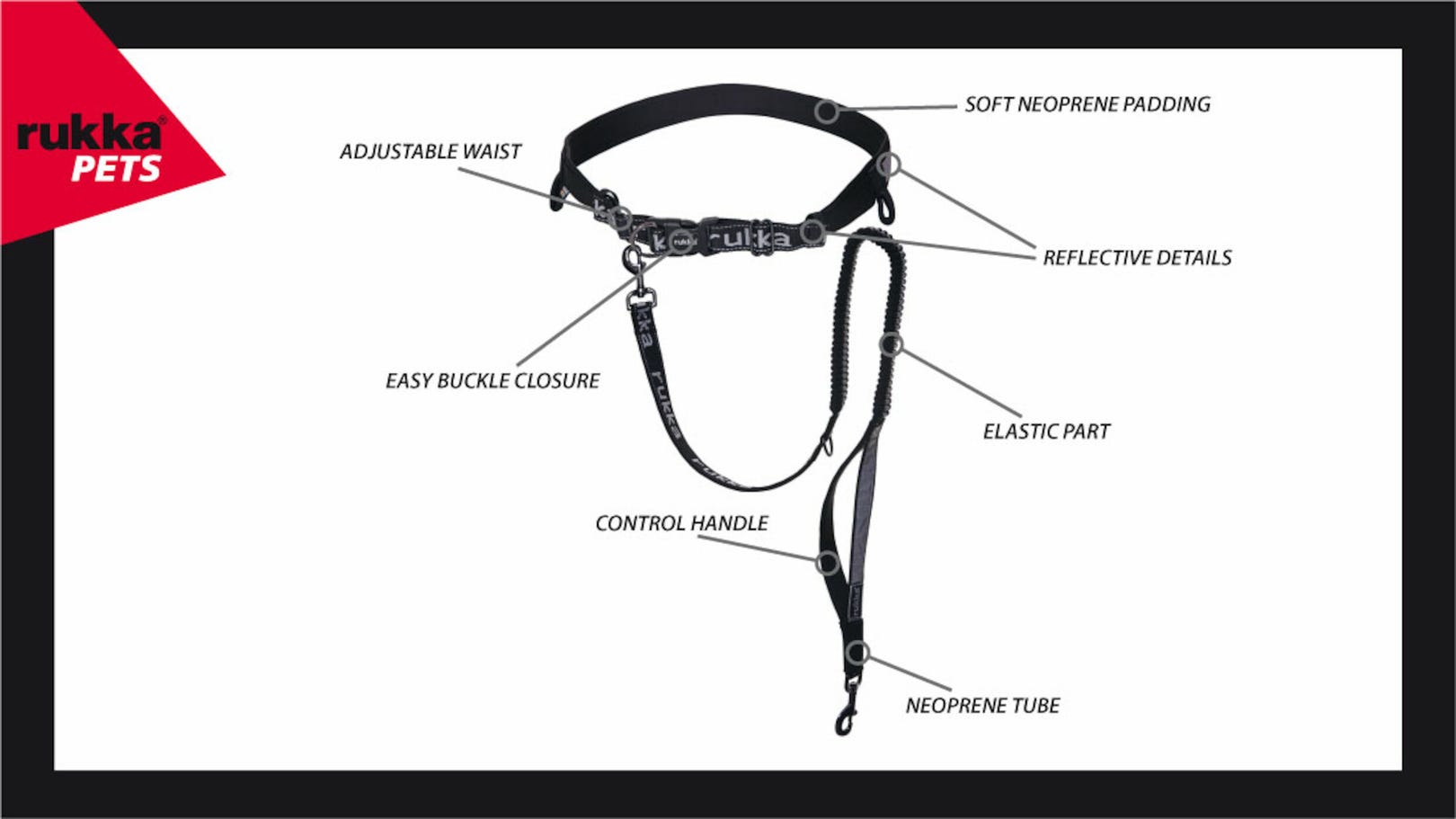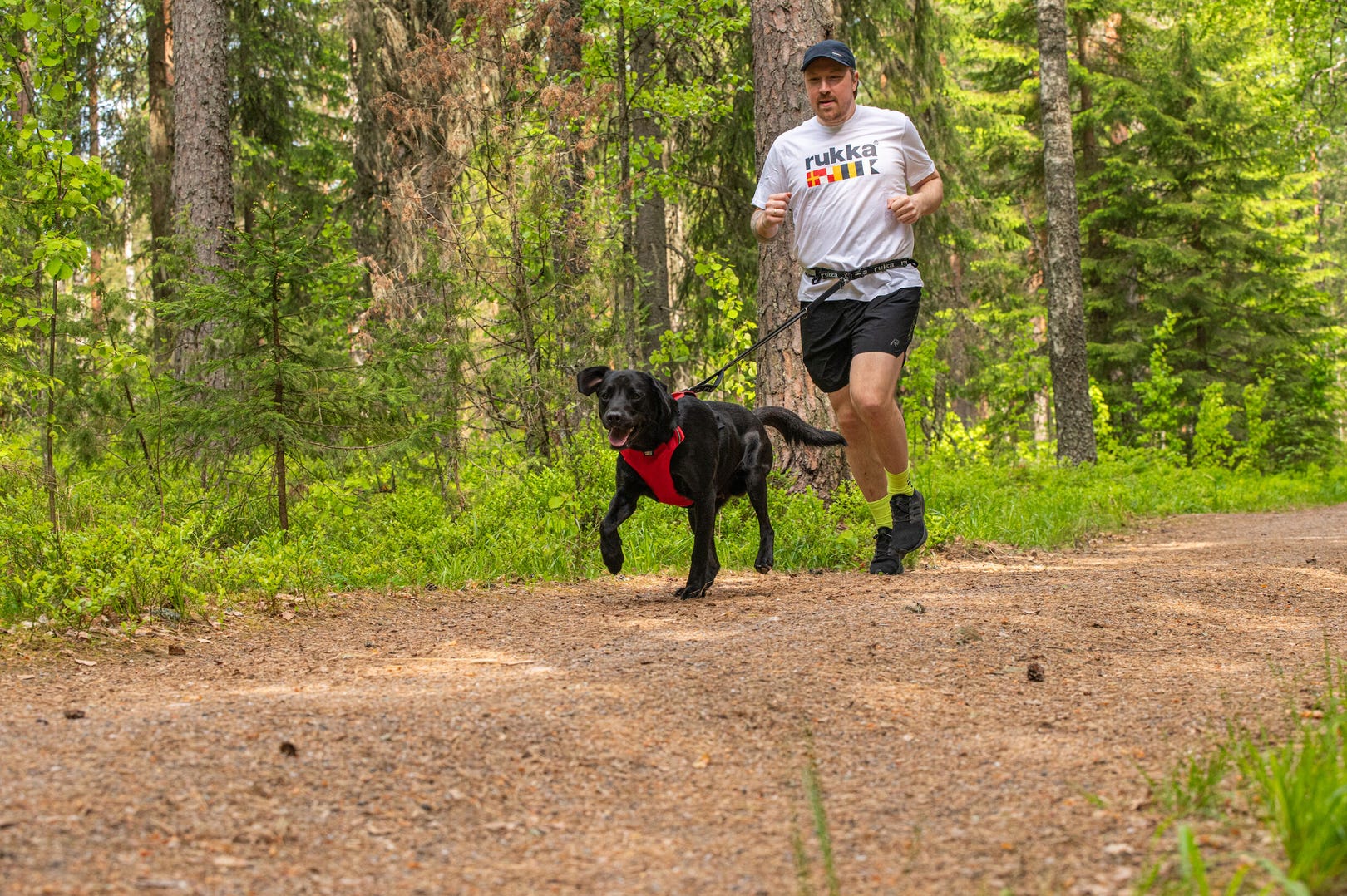 RUKKA PETS
Rukka pets Hike running belt+leash
Rukka Pets belt + leash
Rukka Pets running belt
A lightweight, almost unnoticeable running belt + leash combination. Designed to give extra comfort for both the dog and the runner. The adjustable belt is padded with neoprene. The material feels comfortable against the waist. Thanks to the special adjustment mechanism, the attachment hook of the leash stays in place on the front side of the runner's waist. On the side of the belt, there are attachment loops either for accessories or for the leash when you want your dog to walk by your side. The elastic leash part of the running belt softens the sudden pulls by the dog providing extra comfort for both. It can temporarily be used as a normal leash when still in the city area on the way to nature trails. The control handle is handy when the dog needs to be kept close in challenging situations. The snap hook can be hidden under a soft neoprene tube. The cover tube protects the dog's back from the snap hook and eliminates the hook's clanging noises, which gives extra comfort for walking and running. Both the belt and the leash part have noticeable logo stitching and are full of reflective details.
Material
45% Polyester, 20% Polypropylene, 15% TPE, 20% NEOPRENE
Features
Adjustable waist.
Padded, well-fitting belt for walking, jogging or running.
Control handle near the dog's end of the leash.
Elastic part to reduce the shock of sudden pulls.