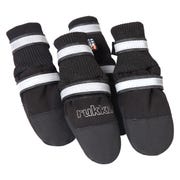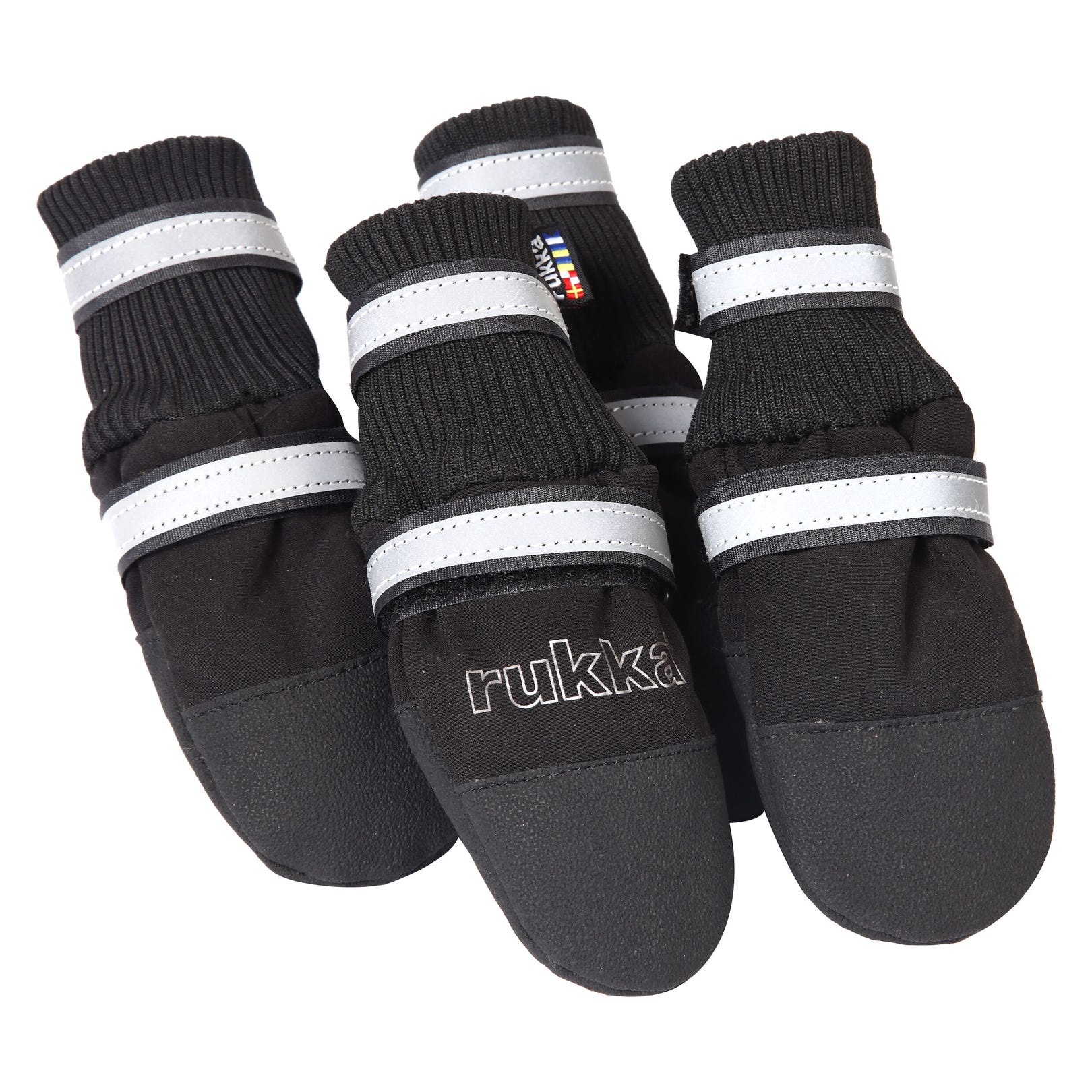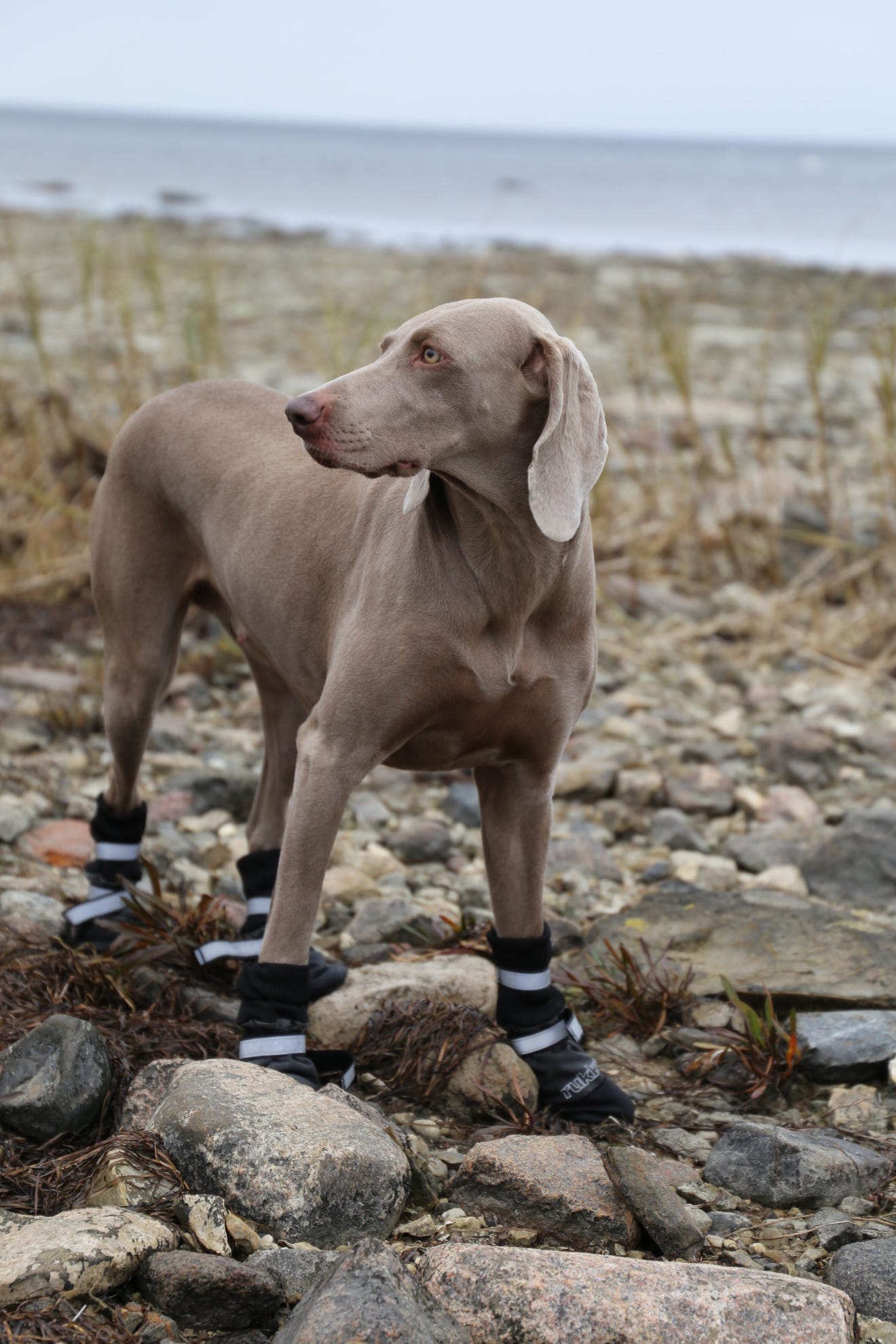 RUKKA PETS
Thermal winter shoes
Rukka Pets dog shoes
Rukka Pets dog shoes
High-quality softshell shoes with soft fleece lining to keep the dog's paws warm. The shoes protect the dog's paws from snow, ice, harsh gravel and unpleasant road salt. The shoes are lightweight and easy to put on. The firm touch-fastener closure ensures the perfect fit and protection. The shoes come with reflective straps and a visible, reflective logo.PLEASE NOTE: The boot should have enough room in the paw area, allowing the paw to spread when bearing weight, so please select a shoe that is big enough. Measure the paw at its widest point and refer to the sizing chart to find the right size. Take the measurement from the front paw since front paws are usually bigger than rear paws.
Features
Easy to put on and take off.
Easy touch-fastener closure.
Elastic and adjustable shaft.
Four shoes per pack.
Lightweight and comfortable to wear.
Protects paws from harsh weather conditions and surfaces.
Reflective details.
Warm fleece lining.