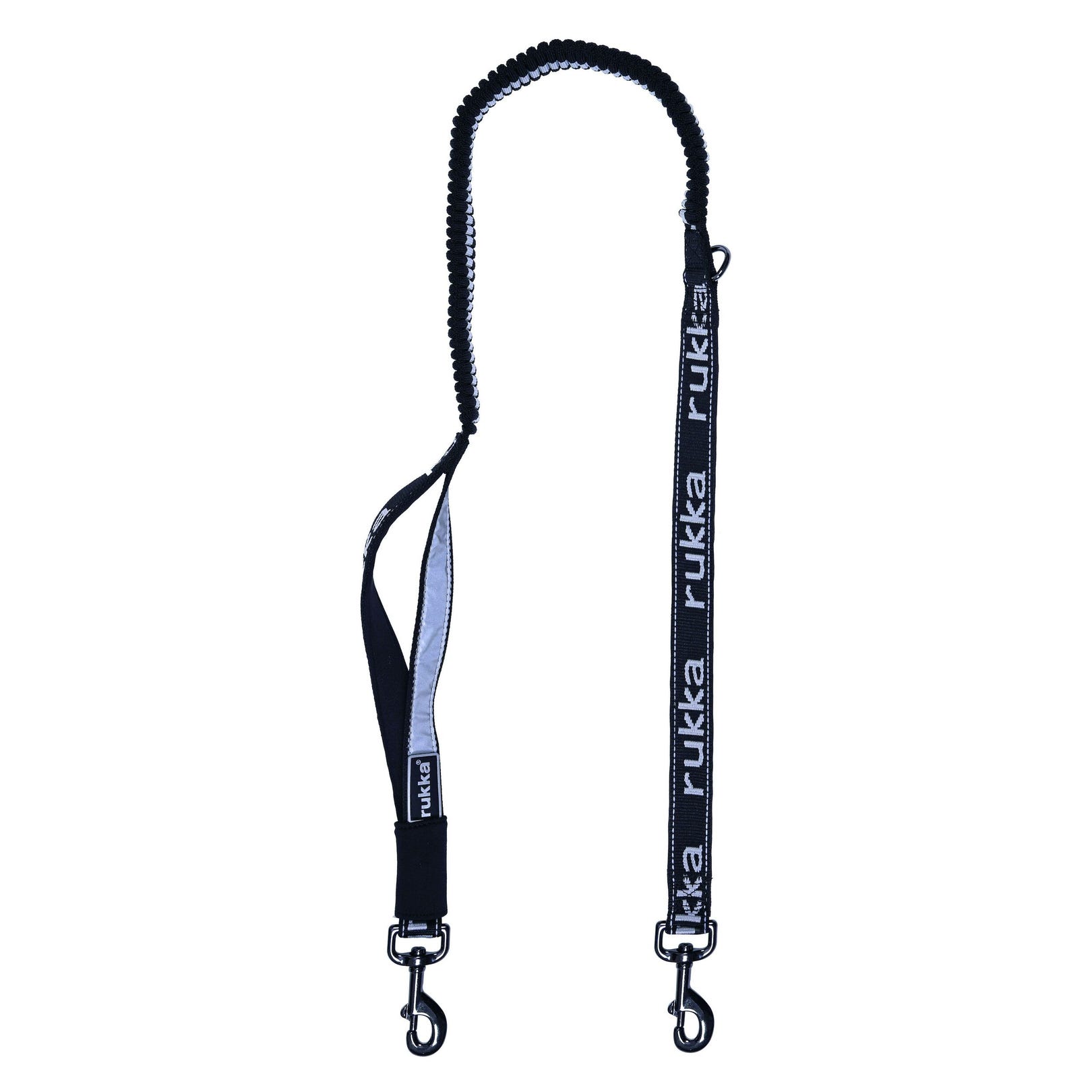 RUKKA PETS
Hike running leash
Rukka Pets leash
Rukka Pets leash
A durable and stylish extension which is a perfect match for Rukka Running Belt. It comes with an elastic part which softens the jolt of sudden stops or changes in direction and gives extra comfort for walking and running. The control handle is handy when the dog needs to be kept close in challenging situations. It can temporarily be used as a normal leash when still in the city area on the way to nature trails. The snap hook can be hidden under a soft neoprene tube. The cover tube protects the dog's back from the snap hook and eliminates the hook's clanging noises, which gives extra comfort for walking and running. The carabiner hook is quick to attach to and detach from the running belt. There is a stylish gunmetal finish on all metal parts. The leash has noticeable logo stitching and is full of reflective details.
Material
45% Polyester, 25% Polypropylene, 20% TPE, 10% NEOPRENE
Features
Control handle near the dog's end of the leash.
Elastic part to reduce the shock of sudden pulls.
Quick to attach and detach.
Reflective details.