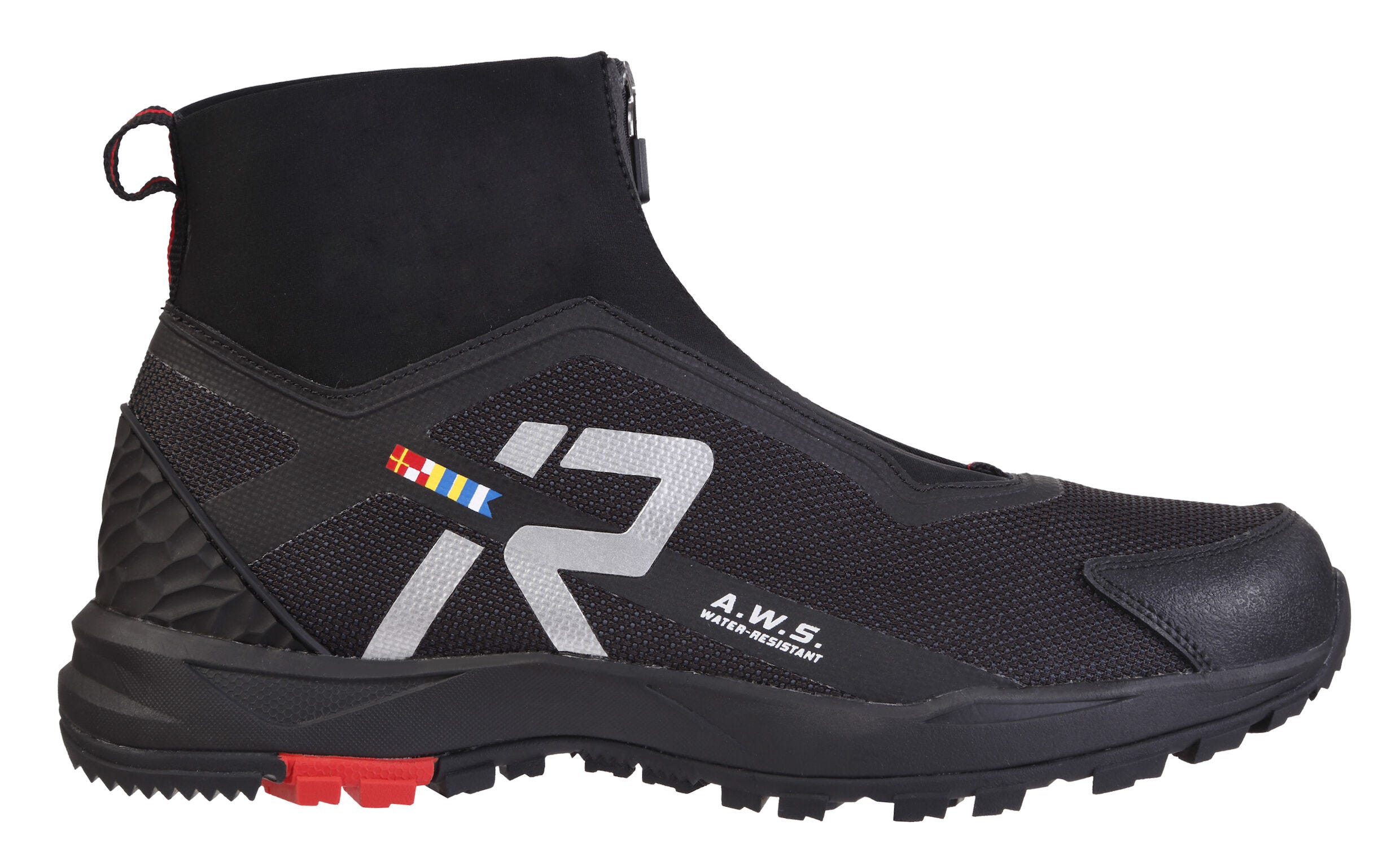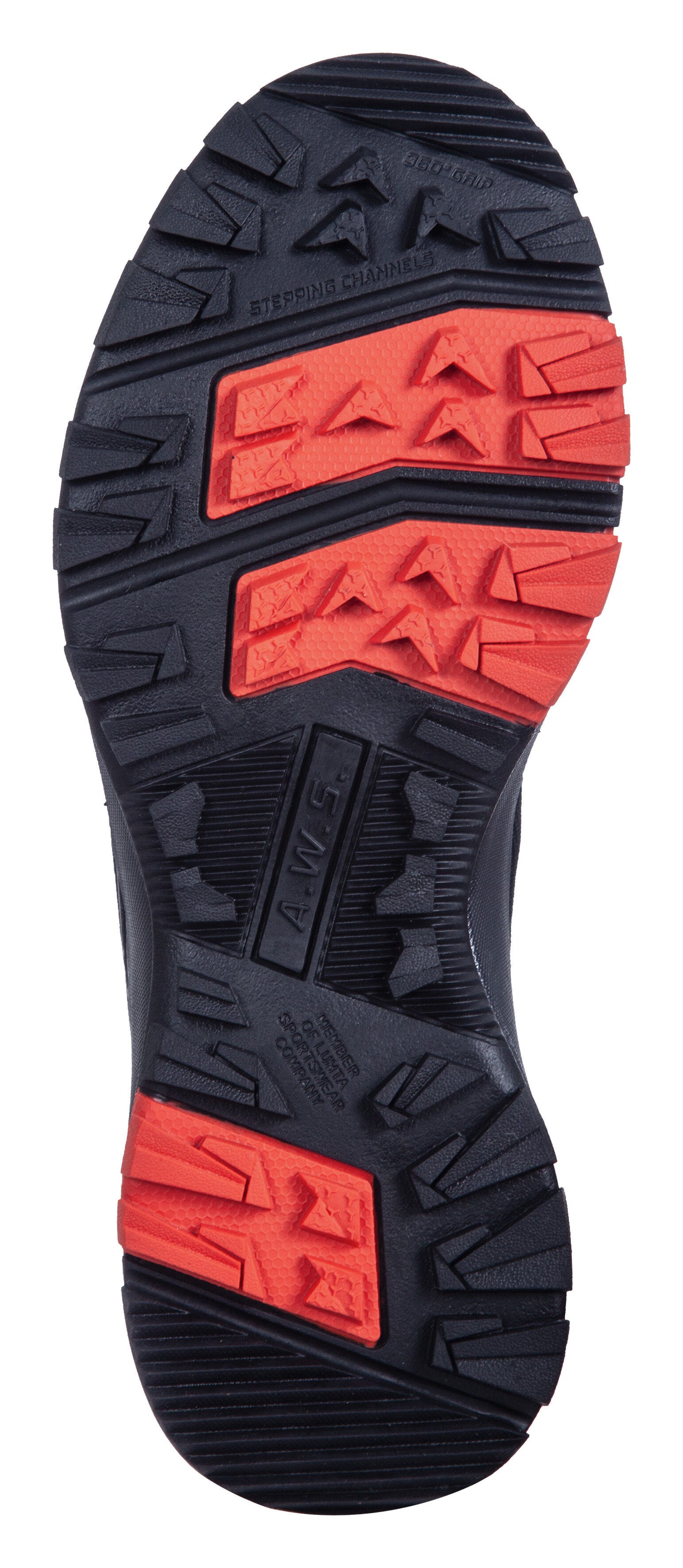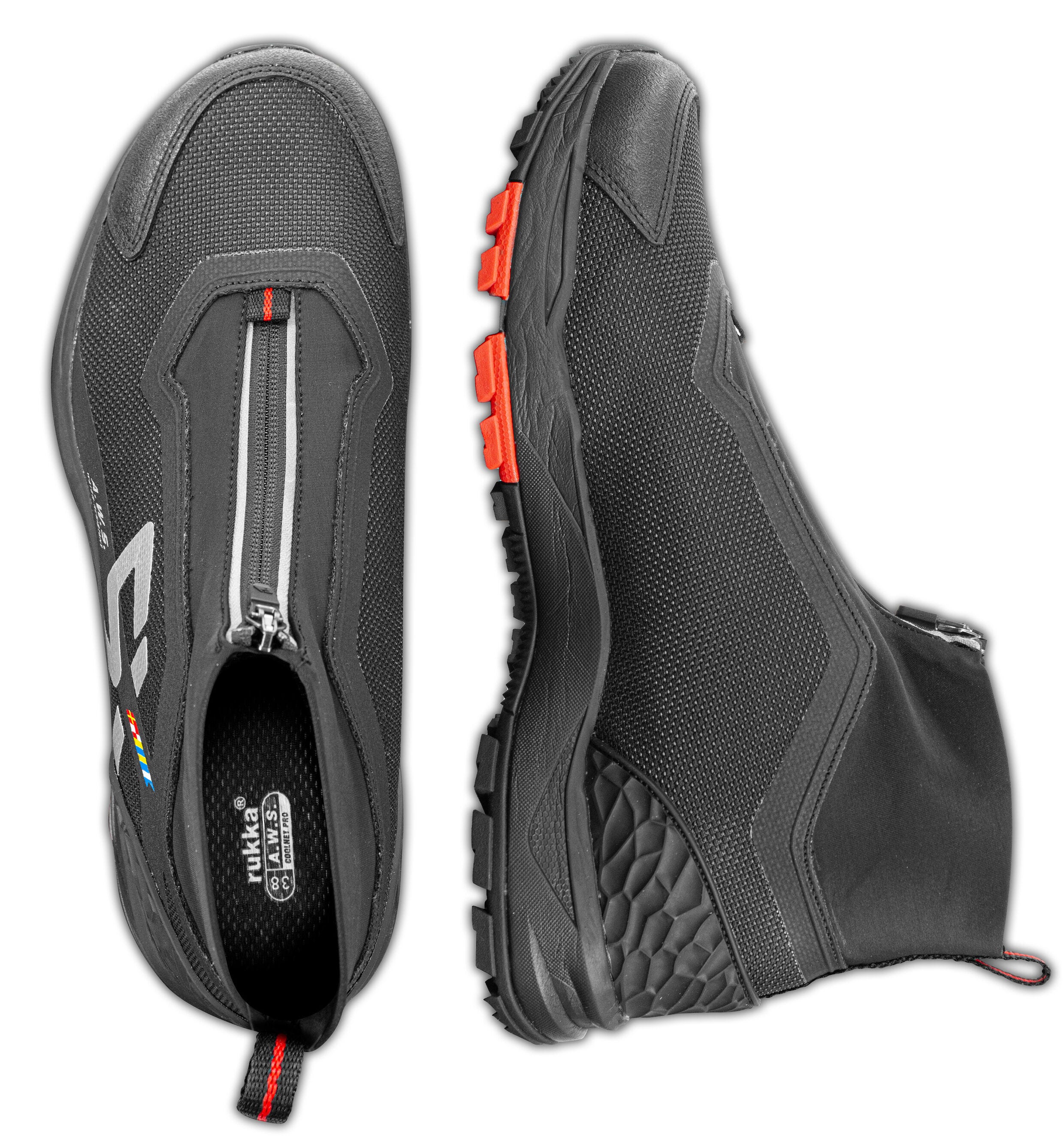 RUKKA
Rukka Ragusa Ms -mid cut shoes
Rukka mid cut shoes for women
Go fast, go trail speed: the Rukka Ragusa hybrid shoe is your all-rounder, capable of handling smooth, rocky, wet, and dry terrain. It is equipped with a sock-like protective shaft that helps keep debris out of the shoe. The ARMORTEX® upper material with DuPontT Kevlar® reinforcement has high abrasion resistance, good anti-slip properties and excellent tear resistance. It also provides the shoe with the elasticity, durability and high tenacity required for varied outdoor use. The A.W.S. WATER-RESISTANT surface protects your feet from a light drizzle ensuring higher wear comfort. The water-repelling finish also allows the upper materials to dry faster.
Material
KEVLAR WOVEN ABRASION RESISTANT FABRIC+TEXTILE LYC
A.W.S.
WATER-RESISTANT surface material protects feet from light moisture.