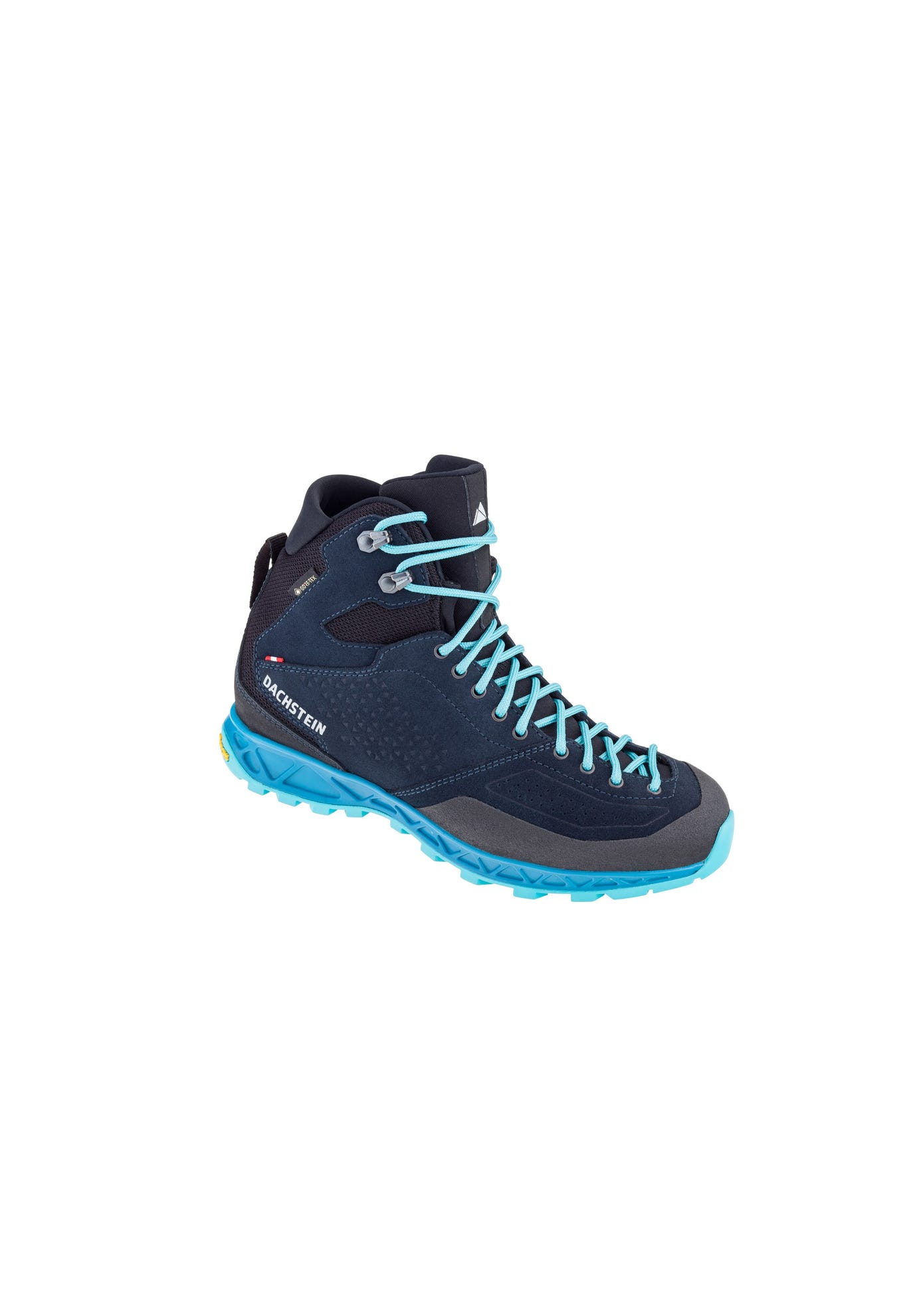 DACHSTEIN
Super Ferrata Mc GTX
Dachstein Outdoor mid cut shoes for women
Dachstein Outdoor mid cut shoes for women
DACHSTEIN introduces the new-fit mid-cut model Super Ferrata - especially designed for via ferrata adventures. The snug fit of DACHSTEINs Super Ferrata is also a pioneering development. DACHSTEIN worked together exclusively with Vibram® to develop the Pinter sole especially for via ferratas. The lightweight PU midsole reinforces the main sole, while also absorbing shocks for stable and energy-saving progress on the rock face. It has a longer life than the conventional EVA soles otherwise commonly used for these purposes. It remains sturdy, even after numerous tours in rocky terrain. The Dachstein uppers combine robust and highly durable Perwang velour leather with Cordura mesh. The via ferrata shoe is also equipped with the GORE-TEX membrane and is watertight and breathable. For steep sections of the rock climb there are TPU plastic reinforced toecaps to prevent damage.
Material
85% LEATHER+10% SYN+5% TEXTILE,VIBRAM PU+RUBBER
Speed-hiking-inspired sole designed exclusively with Vibram® includes a special Climbing Zone at the tip for perfect grip.
Features
Cordura® Mesh.
Injection-moulded PU midsole with combined hardness grades increases lateral stability and optimises shock absorption.
Lightweight TPU toe protection made of Liba® Smart.
Made in Europe.
Suede.
Supreme stability thanks to the board lasted construction.