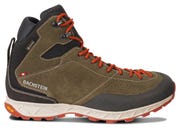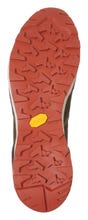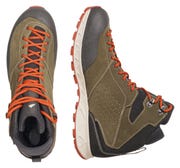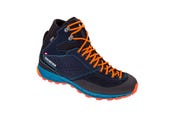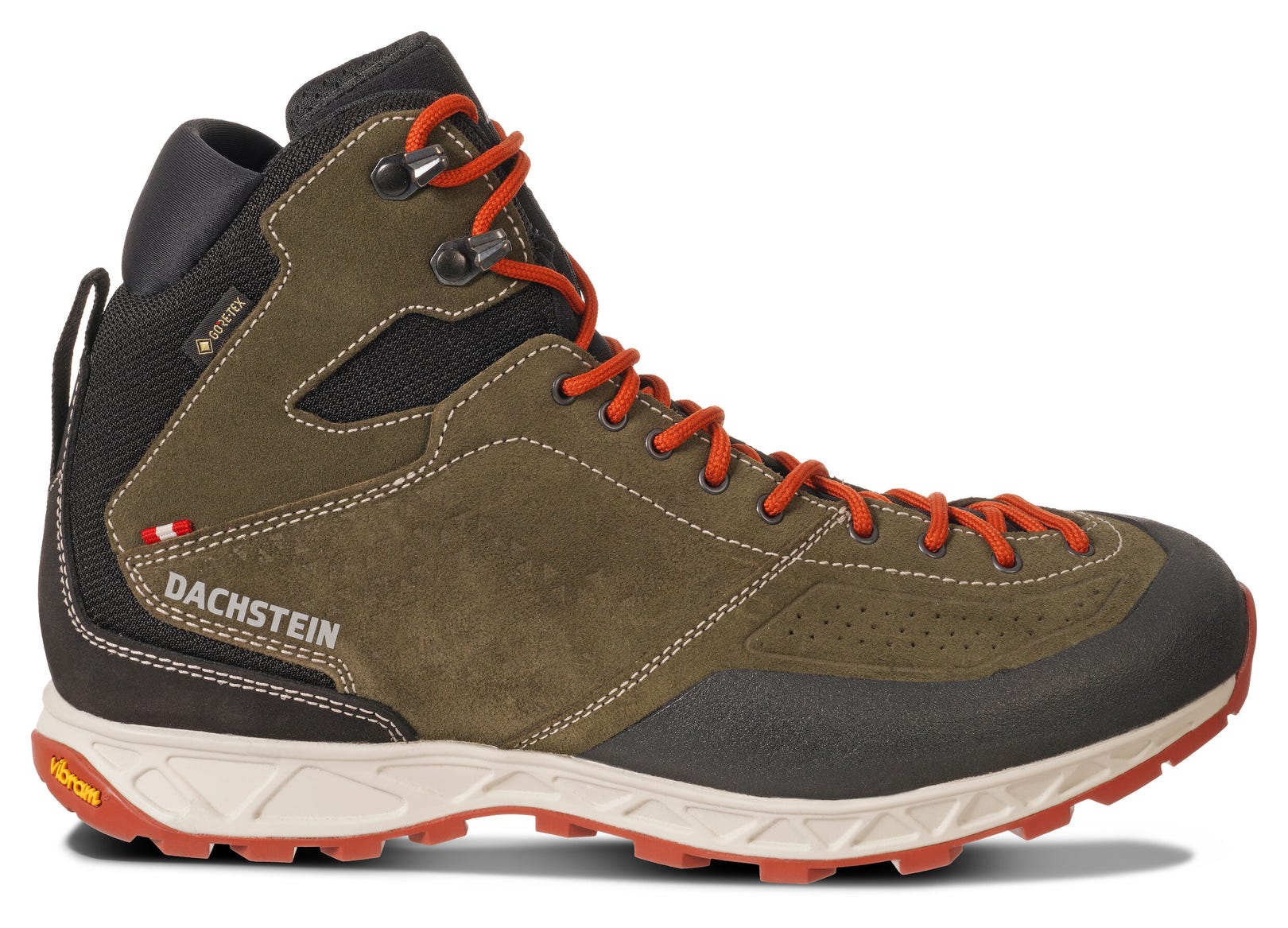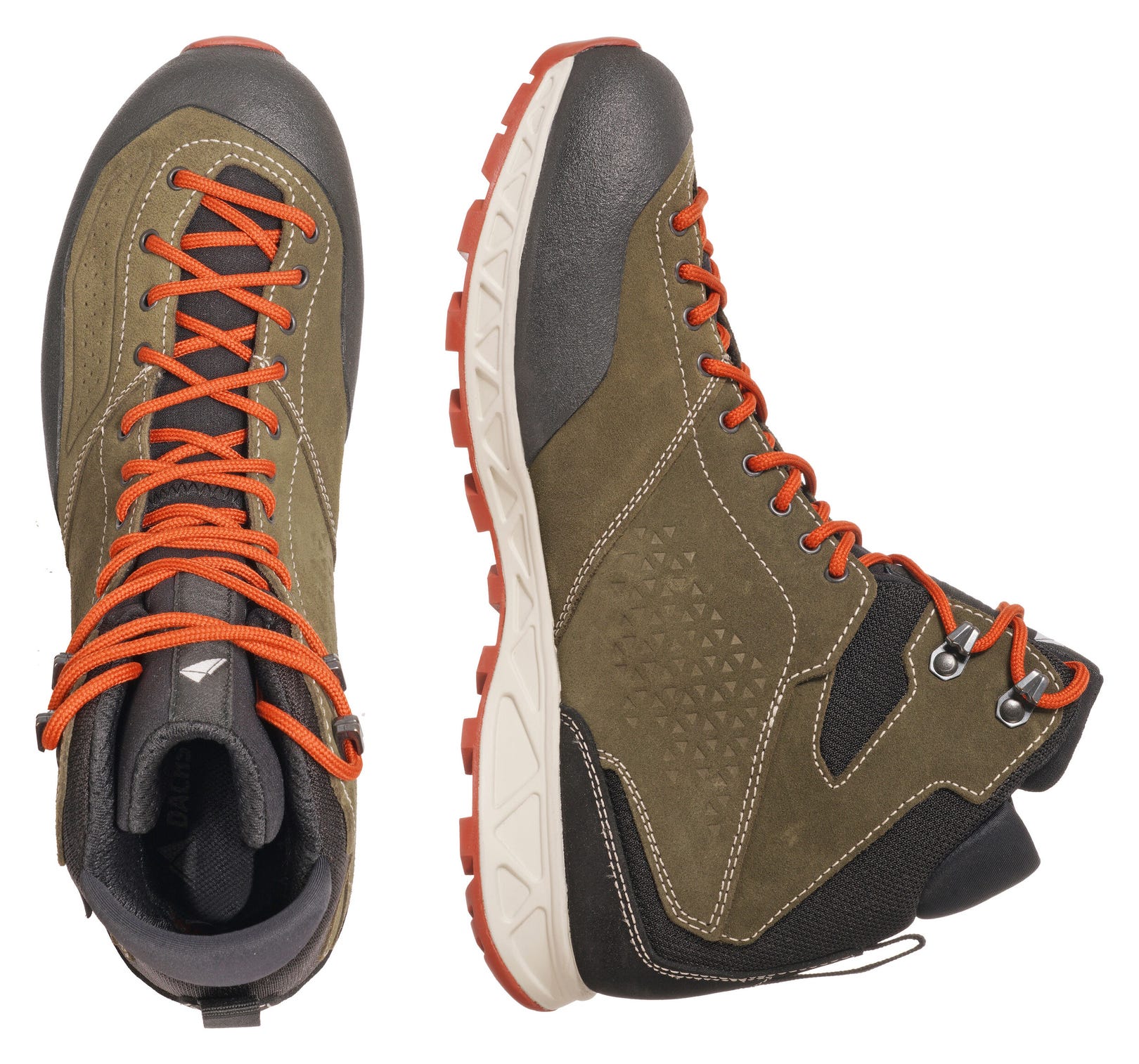 DACHSTEIN
Dachstein Super Ferr
Top performer among hiking boots
Dachstein mid-cut shoes for men
As a combination of trail running and approach shoes, the Dachstein Super Ferrata GTX effortlessly master difficult climbing passages, but also prove themselves on normal hiking trails, owing to the exclusive Vibram® Pinter soles. The lightweight and durable PU midsole reinforces the sole and at the same time cushions for a stable and energy-saving climb. The integrated climbing and braking zones, in cooperation with the bidirectional stud design, offer optimal grip and stability in rocky terrain. For the upper material, DACHSTEIN combines the robust and hard-wearing Perwanger® suede with Cordura mesh fabric. A neoprene finish on the shaft hugs the sensitive Achilles tendon for full comfort. With a GORE-TEX membrane, the shoe is waterproof and breathable at the same time. As with a climbing shoe, the lacing extends far into the toe, which means that the Super Ferrata GTX can be adjusted very precisely to the foot. On steep sections of the rock, a toe cap made of TPU plastic protects the shoe from damage. The shoe is made in Europe.
Material
85% LEA+10% SYN+5% TEXTILE, PU+VIBRAM RUBBER
Perwanger® suede.
Speed-hiking-inspired sole designed exclusively with Vibram® includes a special Climbing Zone at the tip for perfect grip.
Waterproof and breathable GORE-TEX membrane.
Features
Cordura® Mesh.
Injection-moulded PU midsole with combined hardness grades increases lateral stability and optimises shock absorption.
Lightweight TPU toe protection made of Liba® Smart.
Made in Europe.
Optimal insole stability.
Suede.
Supreme stability thanks to the board lasted construction.